Section Branding
Header Content
GHSA Basketball Championships: Day 4 Recap
Primary Content
Norcross became the only team this season to sweep the boys and girls basketball championships, each winning it all for the first time since 2013 – when they accomplished the same feat. The Greenforest boys won their fourth title and the Mount Paran girls took their first in a busy final day of championships at the Macon Coliseum.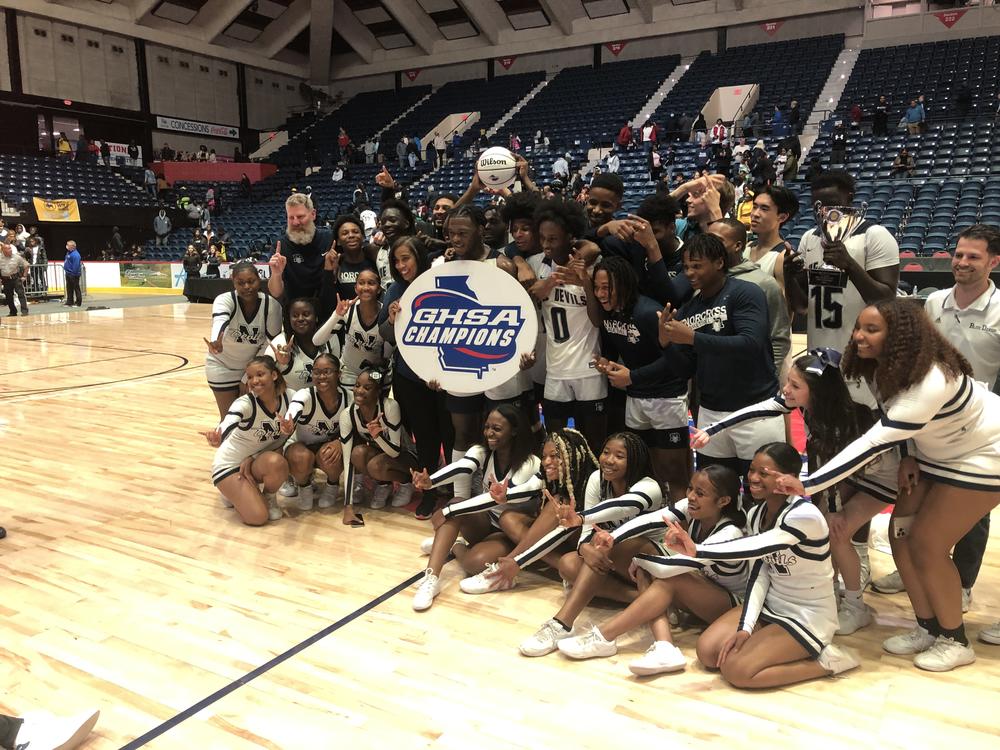 Class 7A Boys: Norcross 58, Berkmar 45
London Johnson scored 27 points, grabbed eight rebounds and added four steals and two assists to help Norcross win its sixth state championship and first since 2013.
Johnson's four-point play in the third quarter helped change the momentum and enabled the Blue Devils to defeat Region 7 rival Berkmar for the first time. Berkmar had won the previous three meetings this season.
Norcross (26-6) also got 14 points and 12 rebounds from Jerry Deng and 13 points from Samarion Bond.
Berkmar (26-5) was led by Malique Ewin with 13 points and eight rebounds, Jameel Rideout with 13 points and Brycen Blaine with 12 points. The Patriots lost in the championship game for the second straight season.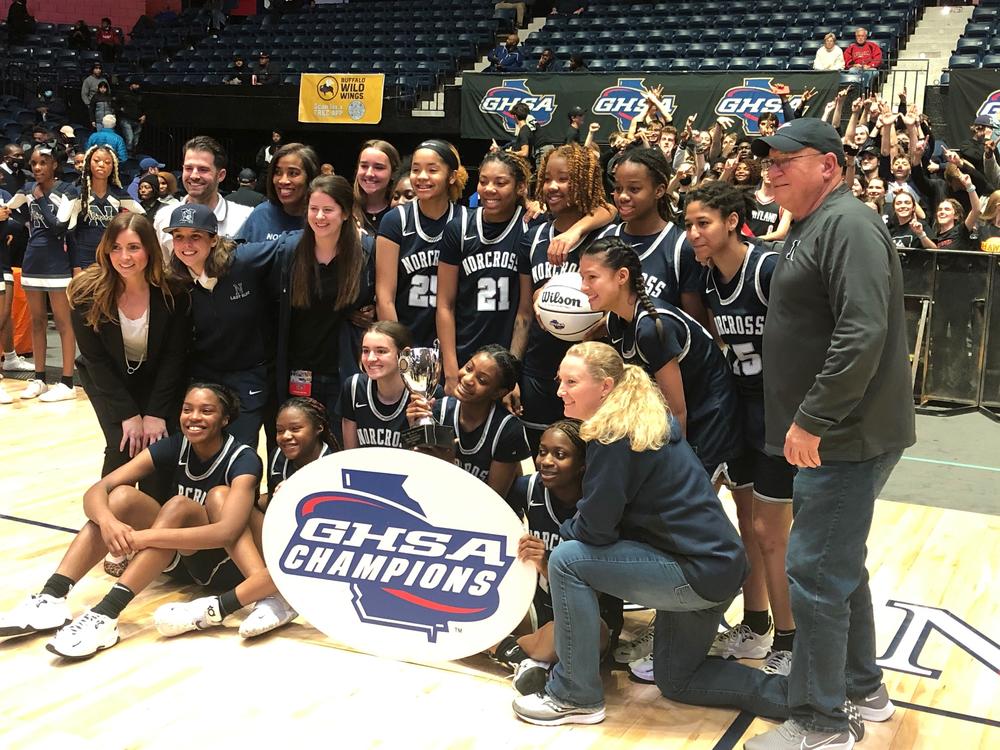 Class 7A girls: Norcross 41, Harrison 37
Zaria Hutson scored 15 points and had 16 rebounds and two steals to lead the Blue Devils to their fourth state championship.
Jania Akins added 14 points and seven rebounds for Norcross (26-5), which broke a close game open by outscoring the Hoyas 22-14 in the final quarter. Denaeja Morton scored seven with three steals.
Harrison (27-4) was led by Alisha Foster with 14 points and seven rebounds. Anna Gernatt added eight points, four rebounds and three steals.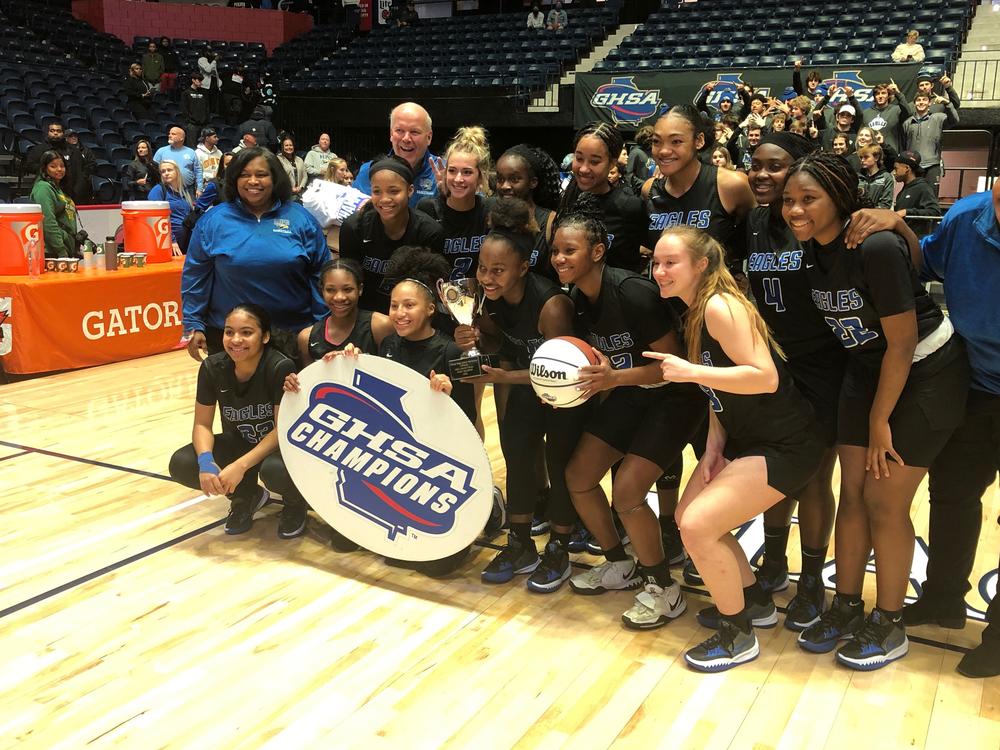 Class A Private: Mount Paran Christian 54, Hebron Christian 49
Georgia Tech signee Kara Dunn scored 30 points to lead Mount Paran to its first state championship. Dunn was 9-for-21 from the field and 10-for-15 from the line with six rebounds, three assists and two blocks.
Mount Paran (25-4) also got nine points and three steals from Katelyn Dunning and eight rebounds each from Shamaria Jennings and Jessica Fields.
Hebron (27-5) was led by Jessie Parish with 15 points, seven rebounds and three assists, and Aubrey Beckham with 15 points, nine rebounds and two blocks. Nicky Daniel added 11 points and four rebounds. The Lions were trying to defend the title they won in 2021.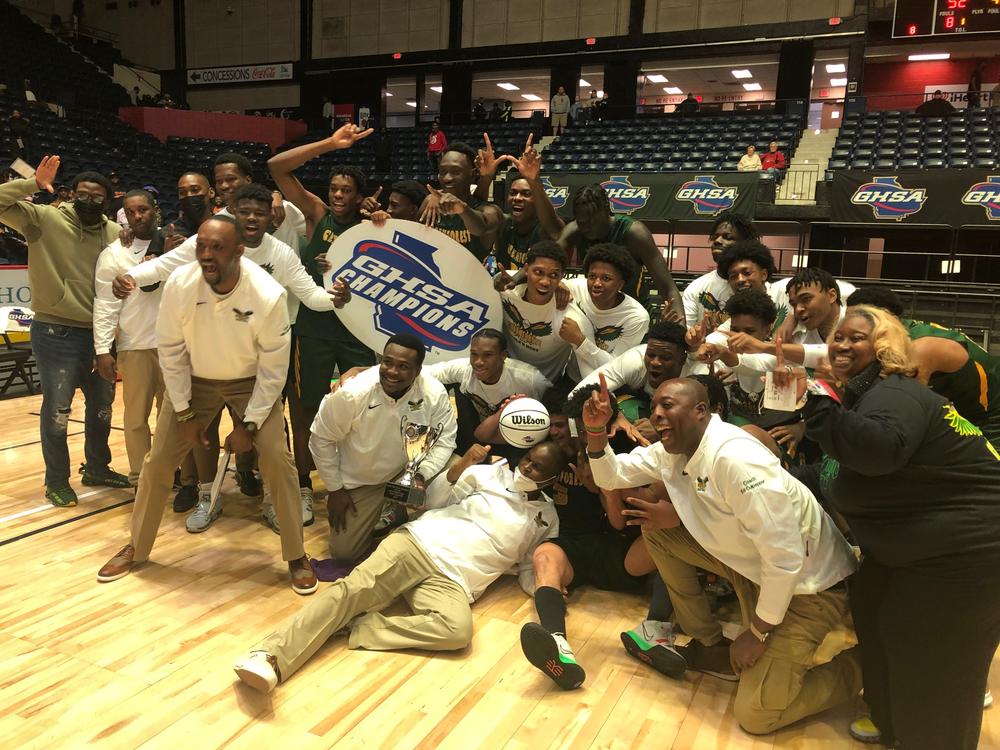 Class A Boys Private: Greenforest 81, King's Ridge 52
Jalen Forrest tallied 26 points, six rebounds and two steals to lead Greenforest to its fourth state championship and first since 2017. His brother Justin played on the school's championship teams in 2016 and 2017 and his father James won a state championship at Southside Atlanta before starring for four years at Georgia Tech.
Florian Tenebay added 17 points, five rebounds, four assists and four steals. D.K. Dut had 11 rebounds and two blocked shots for the Eagles (28-4).
King's Ridge (28-5) got 18 points from Isaac Martin, all of them on 3-point baskets, and Micah Hoover, who scored 16 points and had a team-high seven rebounds.
Wheelchair Basketball: Houston County 32, DeKalb 13
The Houston County Sharks won the American Association of Adapted Sports Programs Wheelchair basketball championship for the ninth time in 10 years. It was the final game for Houston County coach Christy Jones, who is retiring after 14 seasons from a program she helped start.
Adonis Brown scored 16 points and Jaquavious West scored six to lead Houston County. DeKalb was led by Najee Smothers with 10. 
The DeKalb Silver Streaks were making their first appearance in the title game.
Secondary Content
Bottom Content