Section Branding
Primary Content
Hannah Goodin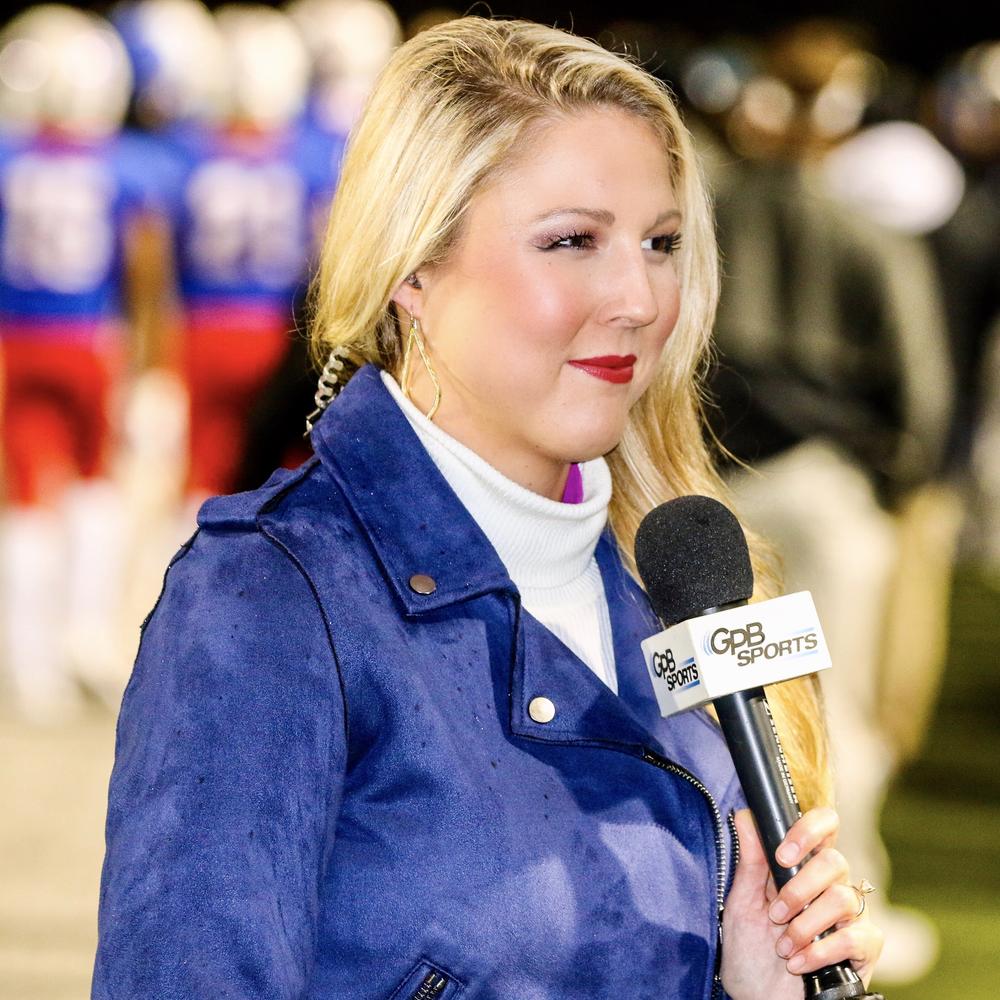 News Reporter
Hannah Goodin is a seasoned sports broadcaster with almost 10 years of experience across the southeast region. She also thrives behind the camera with an extensive background in television and digital production. Hannah's passion for the real-life stories about each athlete is what fuels her love of sports.
Hannah holds a bachelor's degree in broadcast journalism from The Meek School of Journalism and New Media at the University of Mississippi. As part of the Meek School's first graduating class, she also minored in business with an emphasis in public relations.
Goodin currently balances in-studio hosting and field reporting for Georgia Public Broadcasting. She's also a part of the social media team that creates content for all GPB Sports platforms: Facebook, Twitter, Instagram, Snapchat and YouTube.
Previously, she has worked for the SEC Network, Crimson Tide Productions, Comcast Sports Southeast, Cox Media Group and the College Football Hall of Fame.
Hannah is from Atlanta, GA and went to Lassiter High School.
Bottom Content