Section Branding
Header Content
Film Industry Generates $5.1 Billion in Economic Impact in Georgia!
Primary Content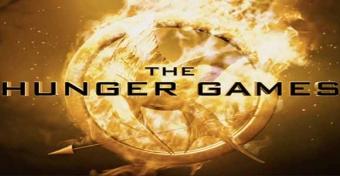 Governor Nathan Deal announced today that Georgia-lensed feature films and television productions created an economic impact of $5.1 billion during Fiscal Year 2014. Georgia spent $1.4 billion during the time 158 feature films and television productions shot here in the Peach State. Looks like Georgia is on its way to being the next Hollywood.... how about, Georgiawood? 
Deal said, "Not only has this industry created jobs and investment opportunities for Georgians, it also has revitalized communities, established new educational programs, tourism product and more. I will continue my commitment to growing this industry and to developing a film-ready workforce to meet the needs of the productions that are setting up shop in Georgia."
In addition to generating such a great economic impact, according to the Motion Picture Association of America (MPAA), the motion picture and television industry is responsible for more than 77,900 jobs AND $3.8 billion in wages in Georgia alone! While 23,500 people are directly employed by the industry (including 8,188 production jobs) this also includes indirect employees. In 2012, MPAA members Paramount, 20th Century Fox, Warner Bros., Disney, Sony, Universal and Disney paid a whopping $696 million to 4,066 vendors (technology, lodging, real estate and food services).
Commissioner of the Georgia Department of Economic Development, Chris Carr said, "The film industry is a powerful economic generator and is creating jobs for Georgians as well as new opportunities to a highly skilled workforce. Since 2008, more than 90 companies have located in Georgia to support the industry. These new businesses are generating jobs and ensuring the industry's sustainability in Georgia well into the future."
Productions that have filmed in Georgia include:
 "The Hunger Games: Mockingjay Part 1 & 2,"
 "Insurgent,"
 "Taken 3"
 "Fast and Furious 7."
 "Last of Robin Hood" starring Kevin Kline
"The Good Lie" starring Reese Witherspoon
 "Kill the Messenger" starring Jeremy Renner
 "Dumb and Dummer To" starring Jim Carrey and Jeff Daniels
Upcoming television productions that will resume and premiere in the next few months include "The Walking Dead" on AMC, "Constantine" on NBC, "The Red Band Society" on FOX and "The Vampire Diaries" on The CW.
In 2013, the Georgia Film, Music and Digital Entertainment Office launched ComeTourGeoriga.com where fans can visit the sites of where these movies and television shows have been filmed and learn more about Georgia's film history. [See More]
Secondary Content
Bottom Content