Section Branding
Header Content
10 Hardest Jobs to Fill & The Hot Careers in GA Now - 2020!
Primary Content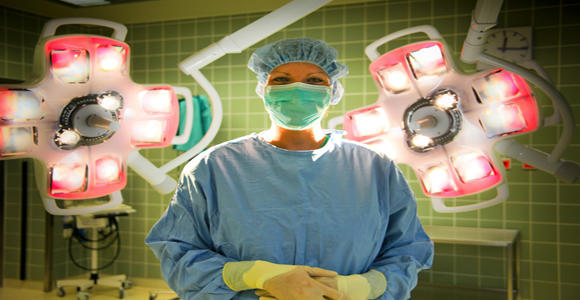 The nations unemployment rate is the lowest it has ever been since 2008 at 6.1%. Still, even with this number decreasing, it is still an obstacle for many to find employment. The question, why? As I'm sure many witnessed, after the recession many companies resorted to eliminating multiple people and making 1 job into 6 jobs for 1 individual in order to save money. While this is changing slowly, and many seek employment, can you believe there are actually jobs emoloyers can't fill? I know, sounds crazy right? If I am out of a job and need money, there comes a time when I would be willing to learn and do anything in order to stay afloat financially, so why are these jobs not being filled? 
Human resources consulting group, ManPowerGroup releases an annual Talent Shortage Survey. This survey is aimed to specify professions that are struggling to find skilled professionals to fill positions. Rebekah Kowalski, principle consultant with Right Management (Manpowers workforce consulting division) says, "If you look at these past 9 years, what we're seeing is a story that the talent shortages are persisting. They're increasingly making it harder for employers to find the right talent they need to serve their businesses."  
In 2014, 45% of employers reported talent shortages in serving clients and 37% reported reduced competition and productivity. ManPowerGroup has been conducting this survey since 2008, and topping the charts for the fifth year in row, skilled trade workers. Kowalski says, "There are not enough people going into the skilled trades to make up with folks that are leaving. It's an aging workforce."
Along with this talent crisis, employers are becoming more creative in making potential employees meet their needs and are investing in building a ready pipeline of talent. Kowalski cites, "multi-stakeholder engineered solutions" where employers, educators and the government work together to create employment pathways - similar to the method STEM employers use in other industries as well. 
 Kowalski says, "We need to be doing more to educate people at a younger age about the kids of choices they need to make if they want gainful employment. There are many jobs and many employers who are really willing to work with the individual creatively because they need those jobs to be productive." [Read More]
See Hot Careers in Georgia to
2020! 
The 10 Hardest Jobs To Fill In 2014
Skilled Trade Workers
Restaurant and Hotel Staff
Sales Representatives
Teachers
Drivers
Accounting and Finance Staff
Laborers
IT Staff
Engineers
Nurses
Secondary Content
Bottom Content