Section Branding
Header Content
Ways to Become a Shark and Get Ahead in Your Workplace!
Primary Content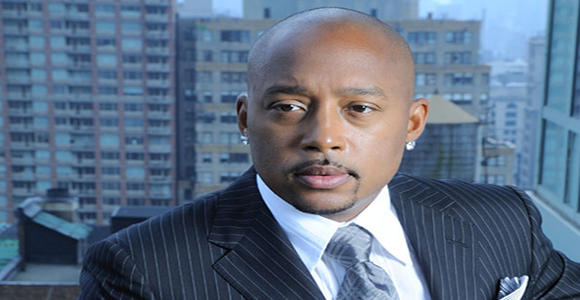 Daymond John is most known for his role on the reality TV show, "Shark Tank." John has built an empire with 20 years of entrepreneurial success. John has advice on how to best attract the attention you need to succeed.
On "Shark Tank." John can choose to invest his time and money into a lucky potential entrepreneur, but how does he choose? John says it comes down to the personality behind the ideas, "This is our real money, these are our real investments. You're going to have to talk to them potentially every day for the next 10 years. And you have to, at the end of the day, just like the person and trust the person."  
Who doesn't want to become as successful if not more than John? We all do, right? So what are the best steps to take to get ahead in the workplace? Here are John's do's and don'ts on how to stand out and get ahead:
1. Censor yourself on social media. Don't put inappropriate things on social media, you never know who will see it. John gives the example of what not to post as, "The boss left at 2:00. I'm leaving at 2:07 for the weekend!" Seriously, who would hire someone that thought like that much less felt the need to post it on social media. The key is you never know who is seeing these posts and what they will deem negative or inappropriate. 
2. Appearances Matter. Not everyone can have the most expensive business suit, but do what you can with that you can afford. If you don't have money, trim your nails, make sure your hair looks like, shine your shoes. OH, and smell good - it's part of your brand. Face it, we are all visual creatures, of course you would want to see someone in clothes that fit, that looked put together and smelled good. Really, the jury is out in the first 30 seconds of seeing you, then they just have to listen to you. But, if they are turned off because you dressed sloppy or looked like you rolled out of bed, chances are, they are rethinking their potential investment in you. 
3. Learn from everyone you meet. I found it interesting that John, being a very successful business savvy man says, "I walk in the room like the dumbest person and I'm ready to learn." He even says that he learns from contestants on "Shark Tank" because chances are these young kids today are more digital savvy and he can learn from them.
So, what's the best think about business that John has learned from being on "Shark Tank" ? John says, "that it's all about investing in people and things you like. Really great visionaries and businesspeople get with other people who add everything else that that person doesn't have. It's truly a romantic story of many different individuals getting together to create the perfect marriage. It can be magical."
Secondary Content
Bottom Content