Section Branding
Header Content
Is Atlanta the best place to start a career?
Primary Content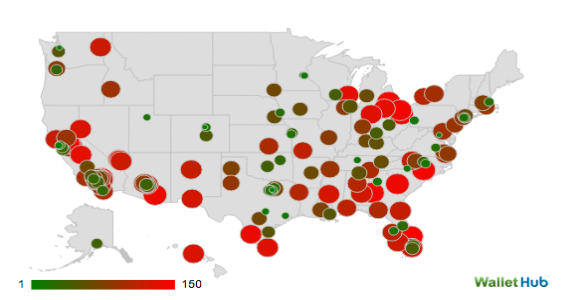 For most recent graduates or those about to graduate, the job market looks dim. Finding a job these days, much less a place to lay down the foundation to grow a successful career is far from "simple" in this current economic climate. Many employers have adopted the "wait and see" approach to the economic recovery. With many young people refusing to adjust their expectations, the unemployment rate for Americans 18-29 is currently 15.5%.
It seems that many graduates have given up on the job market claiming, "I will never get a job!" but there is optimism to be sought. According to the National Association of Colleges and Employers, more companies plan to hire recent graduates this year and hiring in general will be on the rise. 
In order to help recent graduates find the best location to where they can not only start a career but build a long prosperous career, WalletHub analyzed the 150 largest cities in the U.S. to determine the strength of their job markets, social scenes and other various factors that is important to the job market. 
Atlanta ranks in top 20, see more other cities in Atlanta ranks and more HERE! 
Secondary Content
Bottom Content