Section Branding
Header Content
Forbes Billionaire List - What Georgians Made the List?
Primary Content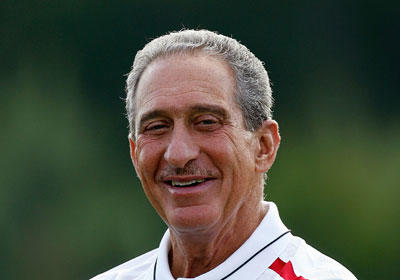 The 2014 Forbes World's Billionaires list, an annual ranking of the world's wealthiest people, has been released and it includes a record breaking 1,645 billionaires from 69 countries.
An interesting fact is that eight Georgians made the list. The Atlanta Business Chronicle has researched the list to identify Georgia's wealthy:
Rank #58: Anne Cox Chambers,94, the daughter of James M. Cox who built Cox Enterprises Inc. Net Worth $15.5 billion.
Rank #168: James Kennedy, 66, the nephew of Cox Chambers. Net Worth $7.7 billion.
Rank #224: S. Truett Cathy, 92, founder of Chick Fil-A. Net Worth $6.2 billion.
Rank #446: Bernie Marcus, 84, co-founder The Home Depot. Net Worth $3.5 billion.
Rank #796: Ted Turner, 75, media mogul and philanthropist. Net Worth 2.2 billion.
Rank #988: Arthur Blank, 71, co founder of The Home Depot and owner of the Atlanta Falcons. Net Worth $1.8 billion.
Rank #1,046: Jeffrey Lorberbaum, 59, chairman and CEO of Mohawk Industries Inc. Net Worth $1.7 billion.
Rank #1,565: Sara Blakely, 43, founder of Spanx shapewear. Net Worth $1 billion.
To learn more, please click HERE.
Secondary Content
Bottom Content