Section Branding
Header Content
Georgia's Education Grade - Good & Bad [AUDIO]
Primary Content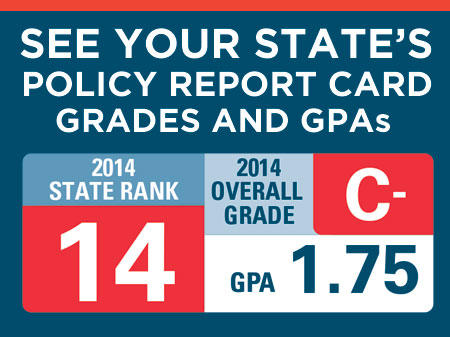 A new education reform report card, from Students First, gives Georgia a C- for k-12 education policy. However, the national average is a D. Only two states, Florida & Louisiana, were able to score higher than a C.
Students First is the education reform group started by former Washington D.C. School Chancellor Michelle Rhee.
The organization has a simple, but bold, mission:
"Our mission is to build a national movement to defend the interests of children in public education and pursue transformative reform, so that America has the best education system in the world."
The Students First Board of Directors includes a number of household names like Connie Chung, Bill Cosby, and Jalen Rose.
This week on Georgia Works Radio we talk to Students First Georgia leaders:
Bradford Swann - Georgia State Director
Michael O'Sullivan - Georgia Outreach Director
We discuss the recent Education Reform Report Card and what it means for Georgia. Are we doing well? Where can we improve?
Join us for Georgia Works Radio as we talk education reform.
Secondary Content
Bottom Content