Section Branding
Header Content
Job Search Tips For the Unemployed
Primary Content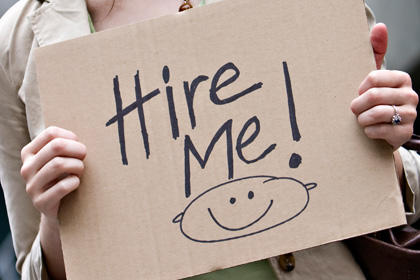 In a recent article, Careerealism.com gives five tips that unemployed job seekers should be doing to increase the chances of being employed.
1. Volunteer. By volunteering somewhere relevant, your resume is being enhanced and you are keeping your skills sharp.
2. Keep Your Skills Current. If you lack a skill that is commonly required, build that skill by using online resources, tutorials, e-books, etc. Try not to let your skills atrophy by continuing to practice necessary skills for your profession.
3. Network. Reconnect with old contacts and business acquaintances with a phone call, by email, or going out to lunch. Go to networking events sponsored by local colleges, business groups, or even non-traditional events.
4. Freelance. Be open to new possibilities. Freelancing is a great way to boost your resume, portfolio, and professional network.
5. Build an Online Presence. Create an online portfolio, subscribe to blogs, and follow companies on facebook, LinkedIn, and Twitter.
For more helpful hints and more detailed information, please click HERE.
Secondary Content
Bottom Content