Section Branding
Header Content
Georgia's #1 STEM School [AUDIO]
Primary Content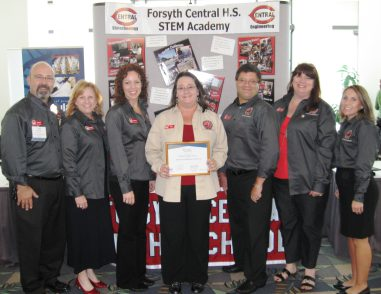 U.S. students have fallen behind much of the industrialized world in math & science scores. The most recent international testing shows American students near the middle of the pack when compared to 38 nations around the world. 
The struggles of U.S. students in an increasingly global economy have resulted in a strong focus on STEM(Science, Technology, Engineering & Math) by parents,students, and educators. 
The Technology Association of Georgia(TAG) recently ranked the top STEM programs in Georgia. Topping the STEM list is Forsyth Central High School in Cumming, Georgia.
This week on Georgia Works Radio we dedicate the entire show to learning how the Forsyth Central STEM program is preparing students to excel against worldwide competition. Join us to hear about some amazing teachers & students!
Secondary Content
Bottom Content