Section Branding
Header Content
Finalists Named for STEM Education Award
Primary Content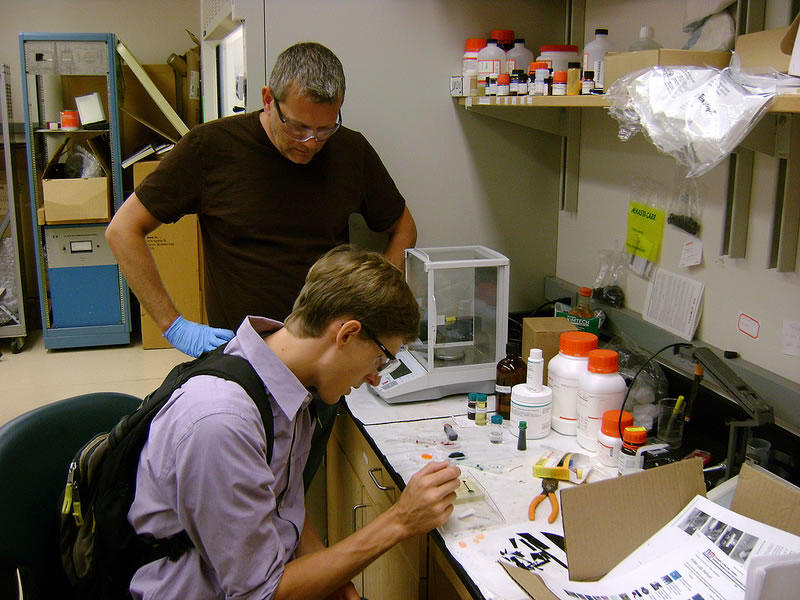 Science, Technology, Engineering, and Math (STEM) is the focus for much of the learning community in Georgia. With this in mind, the Technology Association of Georgia (TAG) and the TAG Education Collaborative (TAG-Ed) recognize the top schools and companies with the second annual Georgia STEM Education Awards.
Recently Award Finalists were announced during a live broadcast on Georgia Public Broadcasting. TAG President Tino Mantella helped make the announcements and he says fostering STEM education in Georgia is critical growing our workforce.
"Recent Studies show that Georgia will need to fill approximately 211,000 STEM-related jobs by 2018," said Tino Mantella, president & CEO of TAG. "The 2013 Georgia STEM Education Awards finalists are helping to prepare the tech-ready workforce to fill these jobs and we applaud them for standing out as leaders in Georgia's educational community."
This year the finalists were chosen from over 170 applicants that were considered in 8 categories. The winners will be announced September 27th in Savannah.
2013 Finalists
ELEMENTARY SCHOOL
•Brookwood Elementary School, Dalton, Whitfield County
•Hightower Elementary STEM School, DeKalb County
•Honey Creek Elementary, Rockdale County
•May Howard Elementary School, Savannah-Chatham County
•Sope Creek Elementary, Cobb County
MIDDLE SCHOOL
•High Meadows Middle School, Fulton County
•Living Science Home Studies, Cherokee County
•Rossville Middle School, Walker County
•The Westminster Schools, Fulton County
HIGH SCHOOL:
•Carrollton High School, Carrollton, Carroll County
•East Coweta High School, Coweta County
•Forsyth Central High School, Forsyth County
•Kennesaw Mountain High School Academy of Math, Science & Technology, Cobb County
•Lithia Springs High School, Douglas County
•Ridgeland High School, Walker County
EXTRACURRICULAR PROGRAM:
•Computers for Youth: Atlanta's Digital Learning Program, Fulton County
•Explorer Post Program, Savannah-Chatham County
•NWI Academy, Aiken/Augusta
•Sandy Springs Education Force & Georgia Tech Research Institute, Fulton County
•Wheeler Circuitrunners Robotics, Cobb County
POST SECONDARY OUTREACH:
•Augusta Technical College
•The Center for Education Integrating Science, Mathematics, and Computing (CEISMC) at the Georgia Institute of Technology
•Georgia Gwinnett College's Tech Pipeline Initiatives
•Georgia Institute of Technology's National Nanotechnology Infrastructure Network
•Georgia Southern University's Molecular Biology Initiative
•Savannah State University
CLASSROOM TECHNOLOGY:
•Baldwin High School, Baldwin County
•Georgia Gwinnett College School of Science & Technology, Gwinnett County
•The Gwinnett School of Mathematics, Science and Technology, Gwinnett County
•Savannah College of Art and Design, Savannah-Chatham County
•Savannah Technical College, Savannah-Chatham County
•Woodville Tompkins Technical and Career High School, Savannah-Chatham County
CORPORATE OUTREACH:
•AVAS Technology, Atlanta
•Cisco Systems, Lawrenceville
•Coweta STEM Consortium, Coweta County
•General Electric, Atlanta
•IBM, Atlanta
•Inner City Aquaponics, Walker County
•UPS, Atlanta
BEST GEORGIA STEM DAY ACTIVITY:
•ABC Montessori Academy, McDonough, Henry County
•Benefield Elementary, Gwinnett County
•Museum of Aviation, Warner Robins
•Walker County Schools
•Woodland Middle School, East Point, Fulton County
Secondary Content
Bottom Content