Section Branding
Header Content
Georgia's Own Strike-Hold! [AUDIO AND VIDEO]
Primary Content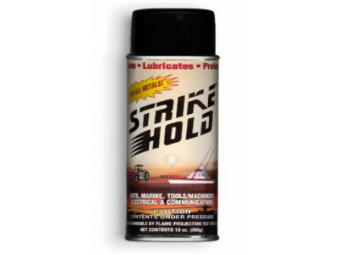 The story of Mike Huggard is uniquely American. He served his country in the Special Forces of the U.S. Army. He followed by serving his community as coach and teacher; he then became an entrepreneur.
The product Strike-Hold is made and shipped from Mike's manufacturing facility in Pickens County about 50 miles north of Atlanta. He got the idea for his dry lubricant spray from friends in the U.S. Military who urged him to create a product to help solve the problem of the weapons jamming in Iraq and Afghanistan.
Today, Mike ships Strike-Hold all over the world and business is growing. The amazing product creates a dry seal on just about anything it touches. Strike-Hold can also attack rust making old products come back to life. I had a chance to spend some time with Mike and see exactly what Strike-Hold can do. To put it simply, I was amazed…
Listen to my interview with Mike and check out the video of when I visited him at his manufacturing facility! 
Secondary Content
Bottom Content