Section Branding
Header Content
Georgia Legend Fran Tarkenton Helps Kick-Off Small Business Week in America
Primary Content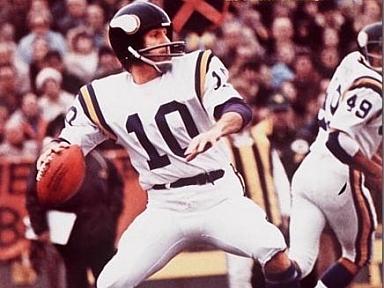 The U.S. Small Business Administration(SBA) is celebrating the 50th Anniversary of Small Business Week (June 17-21) with a series of national events that include Georgia legend Fran Tarkenton.
The Pro Football Hall-of-Fame member is a keynote speaker, along with Square and Twitter Co-founder Jack Dorsey, Under Secretary of State for Economic, Energy and the Environment Robert Hormats, and Founder of Angie's List Angie Hicks.
Tarkenton grew up in Athens, GA and led the UGA football team to the 1959 SEC Championship. He went on to star in the NFL with the New York Giants and the Minnesota Vikings. Upon retiring, Tarkenton held more than a dozen NFL passing records and was ultimately elected to the Pro Football Hall of Fame in 1986.
However, it is not Tarketon's football skills that make him a prominent speaker among business circles.
Fran Tarketon has described himself as a serial entrepreneur. He is considered by many to be a pioneer in the software industry. He started Tarkenton Software in the 1980's, merged with Knowledgeware and became the company's president, a position he held until Knowledgeware was sold in 1994. Tarkenton went on to found GoSmallBiz.com and ultimately Tarketon Financial, which he runs today.
The SBA has chosen Tarkenton to deliver a keynote address Friday June 21 in Washington D.C. as the organization gives out its annual Phoenix & Procurement Awards recognizing companies in disaster relief and government procurement.
Secondary Content
Bottom Content