Section Branding
Header Content
Three International Companies Moving Jobs Back to the U.S.
Primary Content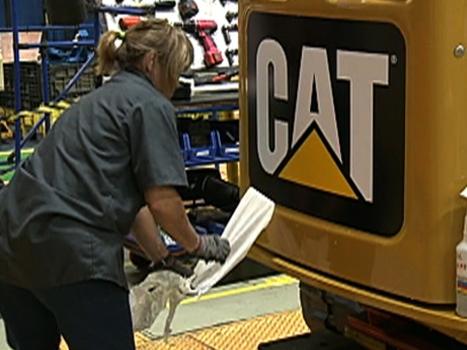 We have recently documented the small but growing trend of moving manufacturing jobs back to the United States.
A new report from the website Payscale.com lists three major U.S. based corporations that are moving some jobs back to the home country. These employers are household names.
1. Apple - CEO Tim Cook has pledged to create $100 million worth of business in the U.S., after the tech giant was criticized for conditions at some of its factories in China.
2. General Electric - GE created 400 jobs by moving manufacturing of some of its water heaters from China to Kentucky.
3. Caterpillar - The equipment manufacturer will keep its plant in Japan, but move some production to Texas. The decision is expected to create 500 jobs, in addition to the 3,000 jobs the company in a previous move from Japan to Athens, Georgia.
The Reshoring Initiative is advocating that companies reevaluate the costs of manufacturing overseas and look at whether moving or expanding production in the U.S. actually makes better economic sense.
The organization has created a tool called "Total Cost of Ownership" and manufacturers are beginning to take note, "The world is constantly changing. It makes sense to re-evaluate the costs of overseas production. The Reshoring Initiative's Total Cost of Ownership system is a great tool that could yield some unexpected results. Reshoring cannot only save manufacturers money, but it creates American jobs, promotes economic growth and strengthens national security as well." said Doug Woods, President, Association of Manufacturing Technology
Secondary Content
Bottom Content