Section Branding
Header Content
Atlanta's Top Entrepreneurs
Primary Content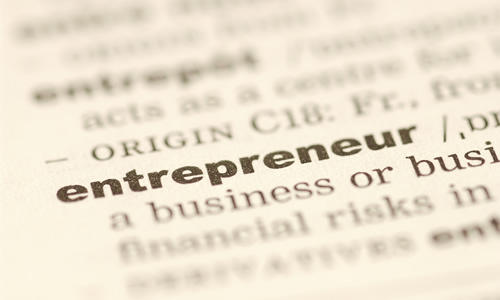 The
Metro Atlanta Chamber and Atlanta Business Chronicle
have identified their Business Person of the Year award winners.
150
nominations were made for categories that include different stages of
entrepreneurs.
According
to a press release from the Chamber the award winners include:
·        
Early-Stage Entrepreneur (1-3 years) - Michael
Nilan, CEO, TreeZero Paper
TreeZero manufactures
and distributes paper derived from sugar cane waste as a replacement for tree
fiber.
·        
Emerging Entrepreneur (3-7 years) - Mark
Gilreath, President & CEO, EndoChoice
EndoChoice supplies
medical professionals in gastrointestinal (GI) endoscopy with innovative
products, and provides imaging, devices, diagnostic technologies &
infection control for specialists treating a wide range of GI diseases.
·        
Experienced Entrepreneur (7+ years) - Richard
Cavagnaro, President, AdEdge Water Technologies, LLC
AdEdge Water Technologies enhances
the quality of people's lives by manufacturing and selling water treatment
systems for multiple customers worldwide to remove various contaminants like
arsenic from drinking water in municipalities in the U.S. and abroad.
·        
Lifetime Achievement Award - Robert Balentine,
Chairman & CEO, Balentine
Balentine is a
fee-only registered investment advisory firm managing assets for individuals,
families and non-profit institutions. 
Four individuals from universities also received recognition as "Startups to
Watch":
·        
Tad Spencer, Owner, Tad's Tasty
Treats, Kennesaw State University With a background in
business, Spencer is living his passion by creating dessert pastries, breakfast
breads and other baked goods for restaurants, caterers and corporate
continental breakfasts.
·        
Steve Dickerson, Founder & Chairman, SoftWear Automation, Inc., Georgia
Tech In an effort to keep sewing costs down, SoftWear Automation has
developed a patented technology for the sewn products industry.
·        
Erika Tyburski, Research Specialist/Biomedical Engineer, AnemoCheck ,
Emory University & Georgia Tech AnemoCheck is a device that has the
ability to test for anemia in your own home, eliminating the costs of a
doctor's visit and lab tests.
·        
Harmon Johar, Owner/CEO, World
Entomophagy , University of Georgia World Entomophagy is
using naturally processed insects to create products with safe and reputable
insect ingredients.
Secondary Content
Bottom Content