Section Branding
Header Content
Georgia Tech Developed Gun Technology May Bring Irish Company to U.S.
Primary Content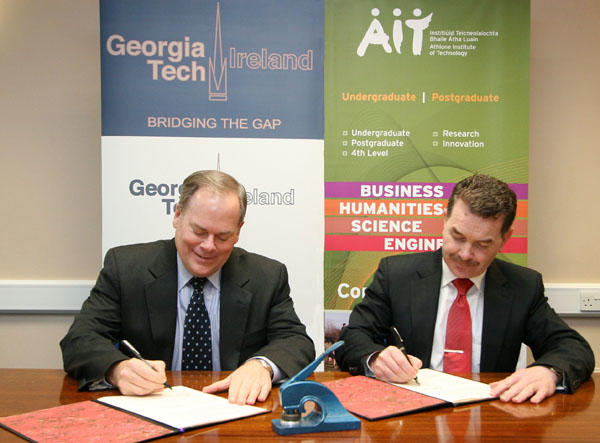 TriggerSmart, an Irish company selling smart-gun technology developed by the Georgia Tech Research Institute, is considering a move to the United States.
The smart gun technology was developed at the GTRI location in Athlone, Ireland. TriggerSmart has patented the technology to create a user-unique childproof radio frequency identification (RFID), which prevents any unauthorized person from firing the weapon.
According to a report at the IrishTimes.com, Triggersmart owner Pat O'Shaughnessy said he was confident his company, TriggerSmart, will secure a major contract to license its technology to the US civilian market. "It's very likely. The reaction is very positive," he said. "Everything is very positive and we hope to have a major announcement in the coming weeks to continuing that ongoing relationship with the US government."
His company, which is privately funded, also hopes to license its technology to US police forces and the military.
According to their website, the Georgia Tech Research Institute is a highly-regarded applied research and development organization. Each day, GTRI's science and engineering expertise is used to solve some of the toughest problems facing government and industry across the nation and around the globe.
GTRI redefines innovation by tackling customers' most complex challenges with the right mix of expertise, creativity and practicality. Our expert scientists and engineers turn ideas into workable solutions and then put those solutions into action. GTRI has inventors named on 62 issued active patents and 39 pending patents in the United States.
Secondary Content
Bottom Content