Section Branding
Header Content
Georgia Made – Like Chicken? Thank Geno Gasbarro of Columbus
Primary Content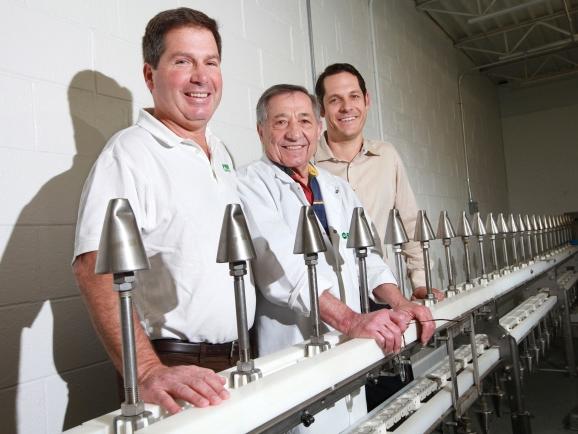 He has 34 patents to his name and his picture with the famous Colonel Sanders hangs on the wall.
His name is Geno Gasbarro and according to an expose in the Columbus Dispatch, his company is partly responsible for most of the chicken we eat.
Prime Equipment Corp., which employs about 80, is the most-recent in a series of poultry-oriented ventures involving Geno Gasbarro. He built his first machines to help his family's chicken business in the 1940s, and he now has 34 patents to his name.
In the (poultry processing)industry, Prime's products are almost everywhere, said Tom Wisvari, manager of the Cooper Farms turkey plant in St. Henry in northwestern Ohio.
"They started off small, and they slowly have become one of the main suppliers for our industry," he said.
The company's identity is closely tied to Gasbarro, who was notable for both inventing the machines and then traveling the country to sell them.
"He's just one of those characters in our industry, a larger-than-life personality," Wisvari said.
Because of Prime's products, some of the most-repetitive and physically taxing parts of poultry production are now automated, Wisvari said. It has made the jobs much easier and helped the industry to grow.
For information about a career with Prime Equipment Corp., click HERE
Secondary Content
Bottom Content