WATCH LIVE | GHSA Flag Football Division 1 Championship: Southeast Bulloch vs. North Oconee, At 2 P.M.
Section Branding
Header Content
Entrepreneur Success - Easy as Renting a Bike
Primary Content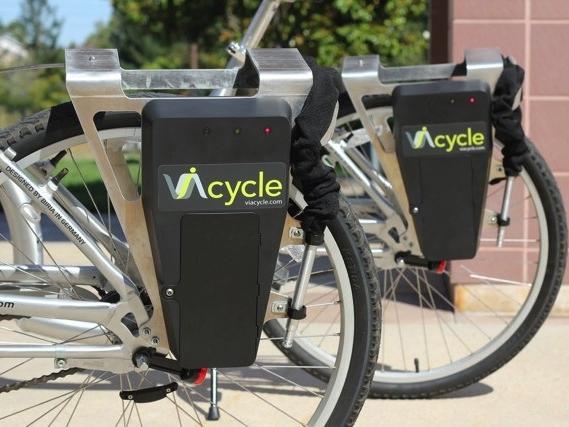 Entrepreneurs from Georgia Tech are dramatically changing the bicycle rental business that has popped-up in major U.S. cities over the last few years.
The current bike rental marketplace is primarily operated through the "kiosk" system where customers rent a bike from a kiosk and return it to another kiosk elsewhere in the city. Unfortunately, the high cost of purchasing and locating kiosks has made entry into this business difficult for most entrepreneurs. It also means profits are challenging to realize.
Enter Georgia Tech student Kyle Azevedo.
Kyle and three Tech classmates developed a GPS tracking system and App that allows bikes to be located at any general bike rack. The bikes are locked with a proprietary GPS enabled lock. This feature means anyone wishing to rent a bike can simply find the closest one using the App. No expensive docking station is necessary.
The first bikes were introduced on the campus of Georgia Tech in 2011. Now Kyle is CEO of the company, viaCycle, which has expanded to George Mason University, and will soon be on the Google campus in Mountain View, CA.
Growth of viaCycle has been considerable. Ridership has increased 30 percent per month and the company broke even in 2012.
Secondary Content
Bottom Content