Section Branding
Header Content
Just Another Day at the Greyfield Inn
Primary Content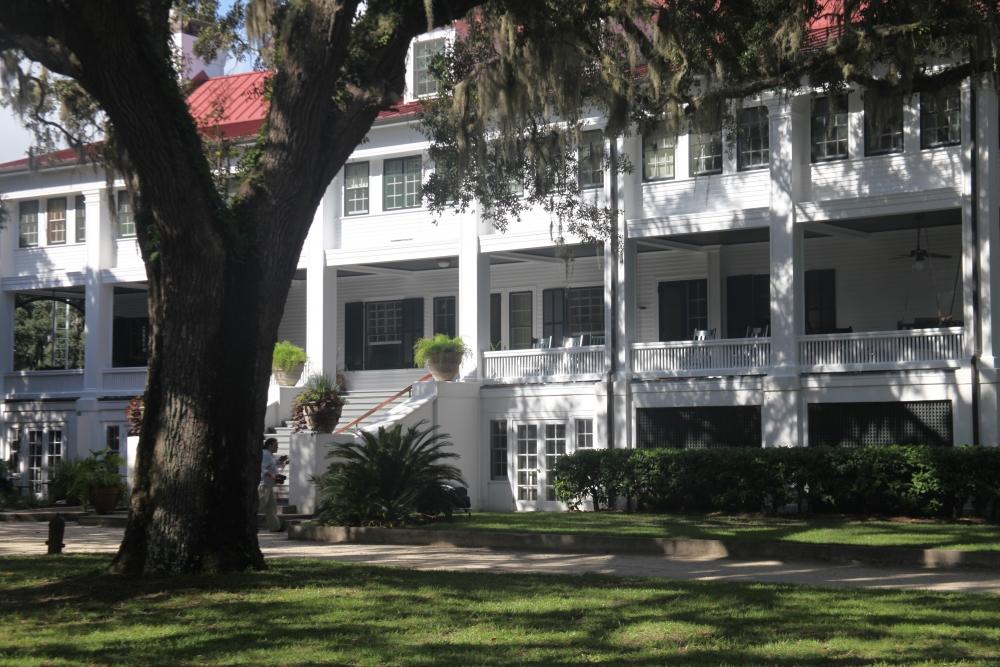 The only barrier standing between you and tranquility at Greyfield Inn on Cumberland Island is a short, 40-minute ferry ride from Fernandina Beach, Florida up the Atlantic Intracoastal Waterway. Landlubbers fear not…Greyfield's ferry the "Lucy R. Ferguson" is a robust yet speedy vessel operated by Captain Mitty Ferguson, a fifth-generation descendant of the storied Carnegie family.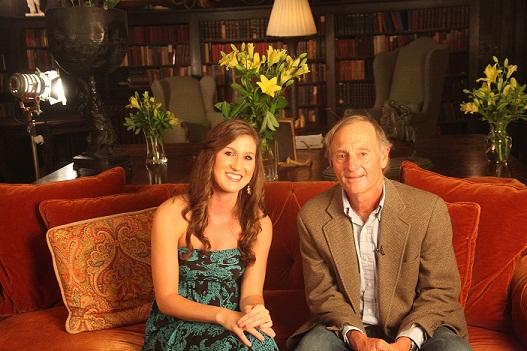 Innkeepers Mitty and Mary Ferguson run a bewitching operation. Approaching Greyfield's welcoming white porch, guests are catapulted back to a circa-1900, genteel era focused on food, fellowship, and family, without the distractions of modern technology. For dinner: fresh scallops over a bed of kale. For dessert? Homemade ice cream with light, fluffy mousse and drizzled traces of some sort of caramel/espresso hybrid syrup. Apparently, Heaven ships ingredients direct.
It's no wonder the home's furnishings (many originals) are so plush. Relax, refresh, unwind all seem to invoke the word "nap." On the porch swings (flying benches as I like to call them), in the library, the living room, the master suite, sleep will befall you. It's best to embrace it.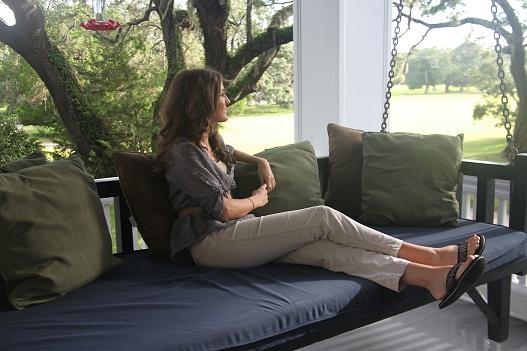 Still, outdoor activities are the trademark of a sojourn at Greyfield. This family home turned coveted destination in 1962 has more exotic southern wilderness than you can shake a stick at. A walk across the field en route to over twenty miles of pristine beach feels reminiscent of a wildlife safari. First, you cross paths with feral horses. Then, enter a clan of wild turkeys from the west. Arrive at the beach, and greet a scattering ghost crab. You think such abundance of nature must be staged, until the unfazed faces of Greyfield's two naturalists seem to say, "Welcome to our status quo." My face, slack-jawed, was quite clear: "Did that just happen?"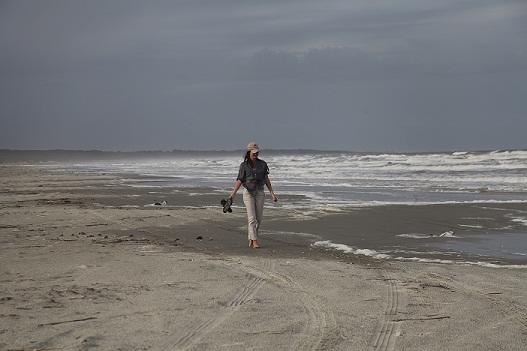 Offering the comfortable familiarity of a (wealthy) family member's home with the adrenaline and daring of a wild landscape, Greyfield Inn continues to earn its title as one of America's top ten most romantic inns. Between bites, naps, and sightings, you'll detect those tell-tale stirrings. Family, friends, strangers alike, it's impossible not to feel the love.
Secondary Content
Bottom Content