Section Branding
Header Content
Lights, Camera, Action!
Primary Content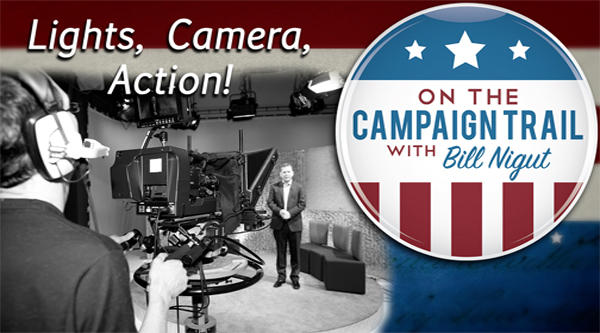 Lights, camera, action! Since media exposure is essential to the success of a politician's campaign, today's presidential hopefuls know this phrase all too well. Not only does the publicity allow them to present their stance on issues to a large amount of potential supporters simultaneously, it helps voters identify and distinguish them from their competitors. In the seventh episode of On the Campaign Trail, "Lights, Camera, Action!," Bill Nigut explains the role the media plays during elections and how this year's presidential hopefuls are using social media more than ever before. He even provides a brief history lesson about the first televised debate and how it influenced voters.
This episode is aligned to SSCG8 of the Georgia Performance Standards for American Government and Civics. Use our discussion questions to help facilitate meaningful conversations with your students, and check out the chart below to review any missed episodes.
Secondary Content
Bottom Content