Section Branding
Header Content
How Downton Abbey Changed My Life
Primary Content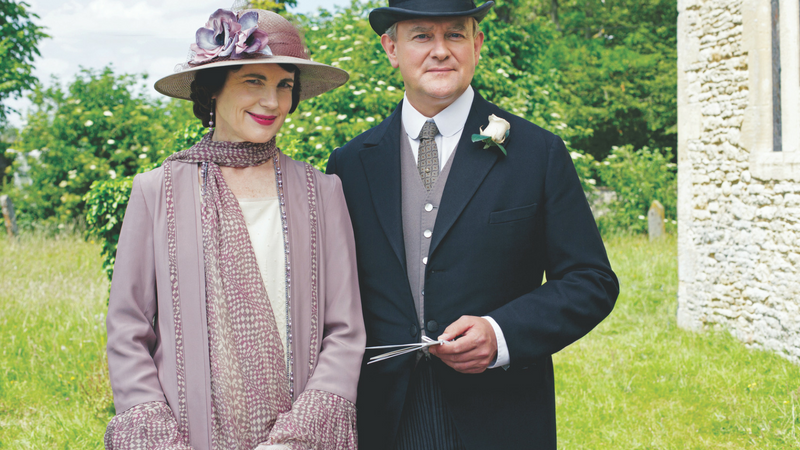 When Downton Abbey finished its run in March of 2016, a chapter of my life ended too. Before I became the Chief Blogger of the Desperate for Downton blog and hosted live online chats during broadcasts of the show, I was a mild-mannered Web Content Editor. I wrote and posted online copy in the silence and anonymity of my cubicle.
I fell in love with the show while binge-watching it during a three month stint on sick leave. Once I returned, my passion for it poured out in the posts of this blog.
I was no longer a quiet web jockey; I was the effervescent Holly Golightly of Downton, dishing on Highclere gossip (Cousin Matthew is going to die in season 3 y'all), dispensing episode recaps (finally Carson and Mrs. Hughes held hands!) and hosting a live chat during the broadcasts where strangers near and far could talk to each other about what they were watching as though they were sitting next to each other in the same room.
WYSIWYG: EMBEDDED VIDEO
Full disclosure, covering television shows is not a foreign endeavor for me. In another life, I was an entertainment news producer for a morning show where I covered celebrity gossip (like that time Tom Cruise jumped on Oprah's tv show couch), movies and television. But I performed my job behind the faces of various beautiful and outgoing anchors. They read my witty and sometimes bold material in front of the camera, but often I didn't get the credit for it.
Through Desperate for Downton, I was pushed into the spotlight. I rose to the occasion and relished it.
I did speaking engagements about the show for the Newnan Carnegie Library.
I appeared as the talent and interviewer for the online video recaps of our Downton galas.
I appeared on a panel on the show at Dragon con where to our surprise and delight we were joined by Phyllis Logan( Mrs. Hughes); her husband was already booked to appear at the convention and he convinced her to tag along and join us.
I later got a picture with her and her husband before the weekend's end.
That was not my last brush with Downton stars. I interviewed Jessica Fellowes, Downton Abbey book author and niece to series creator Julian Fellowes, twice - once over the phone and then in person when she came to the states to headline our gala.
WYSIWYG: EMBEDDED VIDEO
I met actresses Laura Carmichael( Lady Edith), Raquel Cassidy (Baxter), Kevin Doyle, (Mr. Mosley) and Michael Fox (Andy) at the Downton weekends at the Sea Island Resort.
Meeting the show's historical advisor Alastair Bruce was my favorite Downton encounter by far. He was our guest speaker during our 4th Downton gala in 2014. He gave me a generous interview and took plenty of pictures with my "entourage" - my mom and a long time friend during the event.
At the Downton weekend Sea Island event in 2016, he remembered me and shocked me all the more by singling me out to take a picture with him before he had to fly back to England!
Thank you @AlastairBruce_ for these last photos. You made my #DowntonAbbey weekend! Be safe. pic.twitter.com/hMRM4mF9Pb

— Rosemary Jean-Louis (@rjean_louis) February 6, 2016
Though Downton has ended, it has had a long lasting effect on me. I am more comfortable speaking in public, delivering training, leading meetings and no longer run away from a video camera. (Yes that's me interviewing members of the Fabulous Equinox Orchestra on Facebook live!).
WYSIWYG: EMBEDDED VIDEO
While I bask in how the show has changed me for the better personally, I am equally proud of how I changed the lives of others through it.
One of the participants of the live chat I hosted eventually became my winter/spring social media intern in 2016 and I helped her increase her knowledge of the field.
As for the other members of the live chat group - I brought them together to finally meet in person during the live show finale screening we hosted in March of 2016. What an appropriate send off for a series that has meant so much to me and the fans I have encountered.
If Downton Abbey had an impact on your life too or you just love the show as much as I do, we hope you're catching our all episode Downton marathon the entire week of December 26, 2016.
Secondary Content
Bottom Content