Section Branding
Header Content
Live Chat Downton Abbey Season 6 Episode 6 At 9pm
Primary Content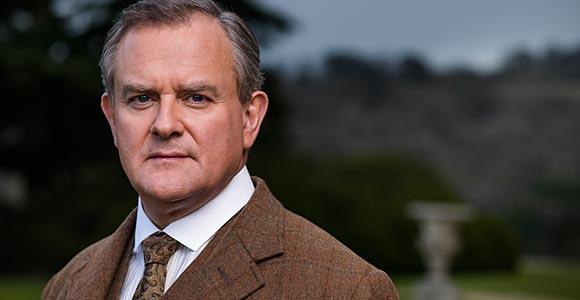 Last week's episode of Downton Abbey required some friends to live chat with given the amount of blood spilled during the dinner table scene. Spoiler alert: I'm revealing plot points so if you haven't watched the episode, it's better to skip ahead and scroll down to the chat box.
During episode 5, Robert's ulcer erupted causing him to cough up blood, lots and lots of blood! So much of it came out that it splattered all over Cora and other dinner guests. (Interesting production note, the episode director says Hugh Bonneville wasn't supposed to vomit a large amount of blood but improvised it to make sure it spilled on Elizabeth McGovern. The look of shock on her face is authentic! Hear more of what Bonneville has to say about it in the Masterpiece Studio Podcast.)
If McGovern was astonished, you can imagine the shock and horror that exploded in the chatroom! Some people wanted to cry. But they were consoled by other chatroom members as Robert was whisked away to the hospital for surgery, then declared in the clear.
Make sure you join our live chat for Downton Abbey season 6 episode 6 Sunday at 9 p.m. then. You don't want to be alone when you find out how Robert is recuperating. What if Julian Fellowes decided to paralyze him? (It happened before with Matthew!) What if he comes out of the hospital a mute?
Who would you talk about it with? Us of course! Just turn on your television and add your name and comments to the chatbox. We'll be waiting for you. As an added incentive, find out how you can win a commemorative Downton Abbey tea cup and tea before the season ends.
Live Blog Live Chat Downton Abbey Season 6 Episode 6
Secondary Content
Bottom Content