Section Branding
Header Content
Live Chat Downton Abbey Season 6 Episode 4 At 9pm
Primary Content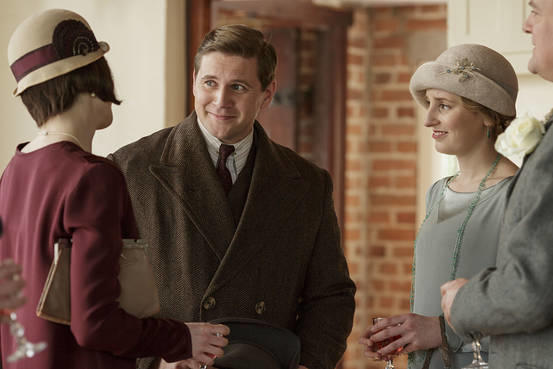 Wasn't last week's episode of Downton Abbey a tearjerker? Since it featured Carson and Mrs. Hughes' nuptials, one could argue everyone cries at weddings. But it was one of the most beautiful, genuine ceremonies on the show.
Tom Branson's surprise and welcome return during the reception made the event all the more meaningful.
Episode 3 had its share of eye-rolling moments, mainly thanks to Daisy's loose lips. One chat room guest even told Daisy to "shut up" when the assistant cook started spreading rumors that Mr. Mason would have a new tenancy thanks to Lady Cora.
We enjoy that type of passion in the chatroom. We encourage you to express yourself in our live chat for Downton Abbey season 6 episode 4, Sunday January 24 at 9 p.m.. Just remember to turn on the show at home on your television sets and scroll down to take part in the chat.
With Branson's return, I'm sure there will be much speculation on what he will do now. Will he and Lady Mary test out getting together? Several people have said they would be a natural pair. What do you think? Tell us during the live chat. We're waiting for your comments.
Live Blog Live Chat Downton Abbey Season 6 Episode 4
Secondary Content
Bottom Content