Section Branding
Header Content
Salute To Downton Abbey On GPB
Primary Content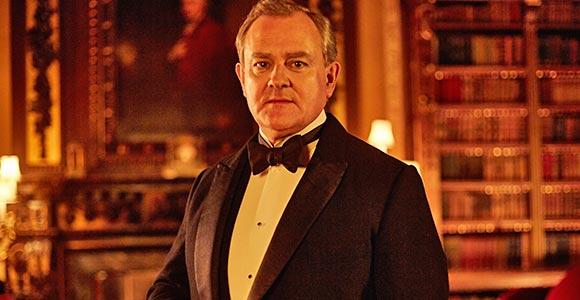 Faithful Georgia fans, you're cordially invited to kick-off the final season of "Downton Abbey"! Actually we've started already. We're airing the special "Salute to Downton Abbey" Thursday, December 3 at 9 p.m. and urge you to watch. 
If you miss it, don't worry as there will be encores. Watch it again, for the first time or set your dvrs for these dates: Saturday, December 5 at 8:30 p.m. and Sunday, December 6 at 10 p.m.
The special is hosted by the Earl of Grantham himself, Hugh Bonneville and features creator/writer Julian Fellowes reminiscing about past moments and highlights and hinting at what to expect from season 6.
The latest trailer points to possible upheavals and possible tragedies. What's "Downton Abbey" without a tragedy? Don't worry, I don't believe anyone dies :) But be prepared for several happy returns: Back from America so soon, Tom Branson, perhaps? Lady Rose MacClare, without her crazy mother we hope! Former housemaid turned secretary Gwen Dawson to buy a share of Downton maybe? I'm sure you've Googled the answer to these questions already but this is a spoiler free zone.
We hope you salute the end of the season with us by coming to our gala premiere on December 17 at 200 Peachtree dubbed "An Evening at Downton Abbey".
"Downton Abbey" companion book author Jessica Fellowes is our guest speaker. She's also niece to Julian and I'm sure she'll have some wonderful behind the scenes stories into the making of the series and how some of the too good to be true storylines really were pulled from history.
Secondary Content
Bottom Content