Section Branding
Header Content
Jessica Fellowes Returns To Atlanta, Sea Island, Plus Downton Stars In Georgia
Primary Content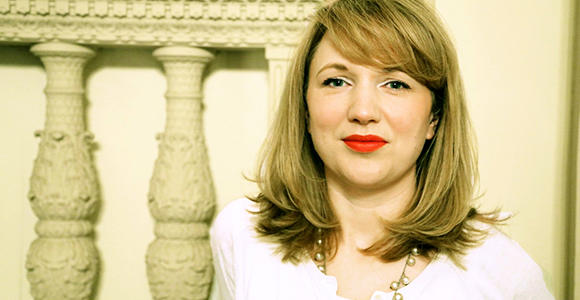 Jessica Fellowes, the niece of "Downton Abbey creator and writer Julian Fellowes, returns to Georgia in early 2015. You may remember January 2014 Jessica Fellowes and Allen Leech (Branson) attended the "Downton Abbey" weekend at the Sea Island Resort. (I attended this event last year and it was not to be missed! Check out my blog post about it.)
She will be returning to the Sea Island for their second "Downton Abbey" weekend at the end of January, with Raquel Cassidy (Baxter) and Kevin Doyle (Moseley) in attendance as well. The fun begins Thursday, January 29th and continues through the 31st.
Most events are a la carte, with a complimentary question and answer session with Raquel Cassidy, Kevin Doyle, and Jessica Fellowes, as well as a special presentation by Nick Dawes of "Antiques Roadshow" called "The Treasures of Downton Abbey".
Paid events include an up close and personal dinner with Raquel Cassidy, Kevin Doyle and Jessica Fellowes, a treasure hunt and trivia contest with the Downton guests and Nick Dawes and a closing costume party with dinner, dancing and screening of the new episode.
Find more information at the Sea Island's website, including information about reservations.
Additionally, Jessica Fellowes will be visiting Atlanta on Saturday, February 7, 2015 for a special dinner at Terra Terroir. A two-hour, four course dinner will be provided as well as a cocktail hour.
Ms. fellowes will be giving a special presentation and an autographed copy of her newest "Downton Abbey" book will be provided. The price is $225 per person.
More information, including booking opportunities, are found at the website. Terra Terroir advises to book in advance, as this event sold out last year.
Lesley Nichol Visiting Atlanta
Finally, Lesley Nicol (Mrs. Patmore) will be in attendance at the 2015 Atlanta International Gift and Home Furnishings Market January 6 through January 13, 2015. It is unclear as to which days she will be present, but she will be visiting the showrooms of "Downton Abbey" licensees, including Heritage Lace and 1928. She will be on hand to meet licensees and retail buyers of "Downton Abbey" branded products.
Which event do you want to attend? Let us know.
Secondary Content
Bottom Content