Section Branding
Header Content
No Major Characters Die on Downton Abbey Season 5
Primary Content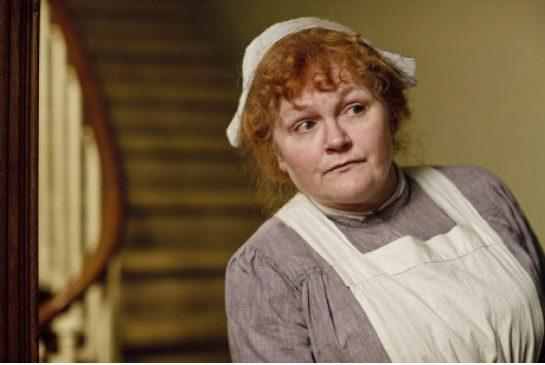 "Downton Abbey" fans breathe easy. Lesley Nicol, who plays fussy cook Mrs. Patmore, has revealed that no major characters die on season five of Downton.
Nicol told the Daily Star Sunday, "There aren't any plans for any big characters to die this year."
"There has been such a big fuss in the past, especially with Matthew Crawley," said Nicol.
"I think it would be very unwise to do any more deaths because the viewers don't like them."
Viewers went berserk when Matthew Crawley was killed off at the end of season three just a few weeks after Lady Sybil got the axe during childbirth.
They sent Julian Fellowes letters advising how Crawley could be brought back from the grave. Dan Stevens, who portrayed cousin Matthew, has been grilled about his departure ever since.
Nicol confirms the Dowager Countess is alive and well.
"Dame Maggie is in it a lot this year. Don't worry, she's in it plenty," she said.
That said, there are rumors that this may be Lily James' last season. James, the spunky Lady Rose, has Hollywood ambitions. She plays "Cinderella" in a new Disney action movie that comes out next year. It will be interesting how Fellowes handles her almost assured departure.
"Downton Abbey" wraps shooting of season five in August. The show premieres in the U.K. in September and in the U.S. in January 2015.
Secondary Content
Bottom Content