Section Branding
Header Content
Live Webcast:Talk to Mr. Selfridge Today at 1pm
Primary Content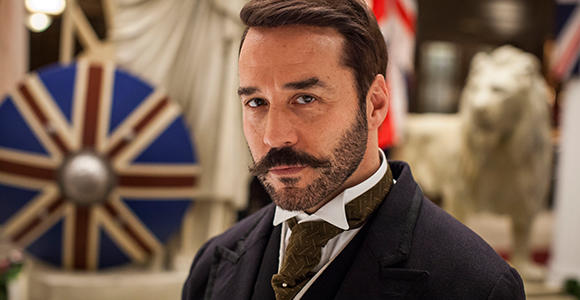 You'll be able to fuss and chat about the too quick second season of "Mr. Selfridge" today with the man himself. Series star Jeremy Piven will sit in the hot seat for a live New York Times Talks webcast from London at 1 pm this afternoon.
Scroll down to take part in it or click here to watch.
Like "Downton Abbey", "Mr. Selfridge's" new season just zipped by. But at least its treatment of World War I did not involve killing off any major characters - yet.
Agnes Towler received good news about the whereabouts of her missing brother. And no other Selfridge employees turned up in a wheelchair or had to shoot themselves in the hand to get out of serving. ( Yes we remember Thomas and cousin Matthew, may he rest in peace.)
You'll get to ask Piven about Harry's transformation from lovable philanderer to reformed family man. And you'll get to let him know whether you thought his reinvention was a good or dull idea.
Or you can ask him about his time on the HBO hit "Entourage"; he's filming a movie version slated for release next year by the way and is also working on the film "Sin City: A Dame to Kill For" which comes out in 2015 too.
International New York Times culture editor Julie Bloom moderates the chat. Can't take part in it? Leave your questions in the comment box and I will try to get them in for you.
Secondary Content
Bottom Content