Section Branding
Header Content
Catching up with the Selfridges
Primary Content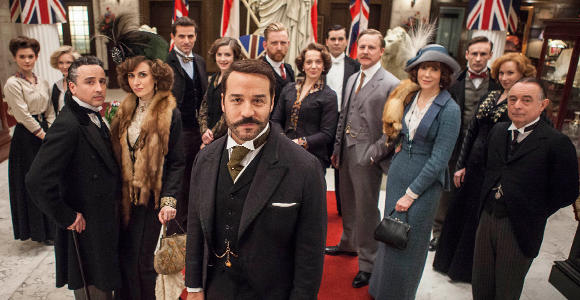 We can temper our "Downton Abbey" withdrawal by catching up with the Selfridges this Sunday. Season 2 of the MASTERPIECE drama "Mr. Selfridge" debuts Sunday, March 30 at 9 p.m.
"Mr. Selfridge" takes place during the same time period as "Downton Abbey" does. When last we left the rich American transplants, the family was in shambles. Rose took the the kids back to the states after being shamed by a play about Selfridge's philandering.
The staff wasn't faring any better. They were reeling from Miss Bunting's suicide. Meanwhile Henri LeClair submitted his resignation and Agnes Towler started hanging out with Victor Colleano.
Five years have passed when the new season begins. It will be interesting to see how the drama resolves those storylines and handles the beginning of World War I.
Here's a preview clip
WYSIWYG: EMBEDDED VIDEO
Look closely at these episodes and you'll see a familiar face from "Downton Abbey" season 2: actor Cal Macaninch. He played Henry Lang, the shell shocked valet who took over when Bates was away.
Macaninch plays Mr. Thackeray, the new head of fashion.
Downton vs. Selfridge
Since Downton and Selfridge share the same premise - the stories of the upstairs employers versus the downstairs staff - it's fun to draw cast comparisons.
While Downton has the feisty Dowager Countess, "Mr. Selfridge" has the canny Lady Mae.
Downton has noble lady's maid Anna Bates. Selfridge has long suffering shop girl Agnes Trowler. Check out a full comparison of the casts in this Parade article by Dr. Nancy Berk. I also contrasted the families in my preview of the first season Downton versus Selfridge.
Do you plan to watch "Mr. Selfridge"? Do you agree with the comparisons? Let us know.
Secondary Content
Bottom Content