Section Branding
Header Content
Downton Abbey Season 4 an Even Bigger Hit
Primary Content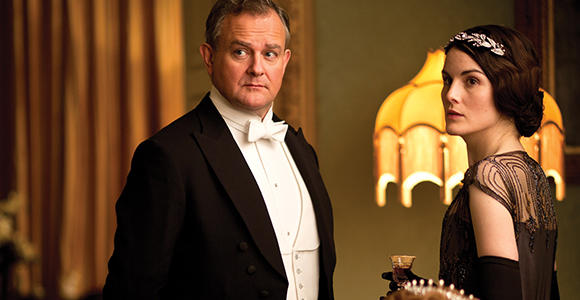 Season four of "Downton Abbey" was a bigger hit than season 3. An average of 13.2 million viewers watched this season reinforcing Downton's status as PBS' highest-rated drama in history.
By contrast, season 3 amassed 11.5 million viewers.
Airing "Sherlock" after Downton was a good strategy. The average audience for "Sherlock" increased 46 percent from season 2.
Downton's Social Media Takeover
According to Social Guide Intelligencer, Downton generated more than 280,000 tweets and 35.6 million impressions. These came out despite competition from Super Bowl XLVIII, the Golden Globes and the Olympics.
No Matthew, No Problem
Some critics and fans speculated that the absence of Dan Stevens, in the form of Matthew Crawley, would spell the end of the show. (Fans are still sore about his unexpected tragic death at the end of season 3. Stevens still apologizes for his departure in interviews.)
The absence of cousin Matthew didn't repel fans at all. Many fans gave season four of "Downton Abbey" a thumbs up.
They were glued to their screens to find out how Lady Mary would cope with Matthew's death and whether she would choose #TeamBlake or #TeamGillingham, her new suitors.
Their hearts were broken when Anna was sexually assaulted and warmed when Bates finally found out and comforted her.
Eyes rolled in annoyance over the Daisy, Alfred, Ivy and Jimmy quadrangle, while eyebrows were raised over Lady Rose and Jack Ross's interracial fling.
Everyone rooted for Lady Edith's ill-fated romance with Mr. Gregson and cheered over her decision to secretly have her out of wedlock baby.
No one wanted Tom Branson to get together with conniving lady's maid Edna or manipulative school teacher Sarah Bunting.
But many sighs of joy were emitted when Carson and Mrs. Hughes walked together on the beach holding hands. What a cliffhanger!
Can't wait until season 5 begins.
What did you enjoy about season 4? Let us know in the comments below.
Secondary Content
Bottom Content