Section Branding
Header Content
Julian Fellowes Dispels Downton Cancellation Rumors
Primary Content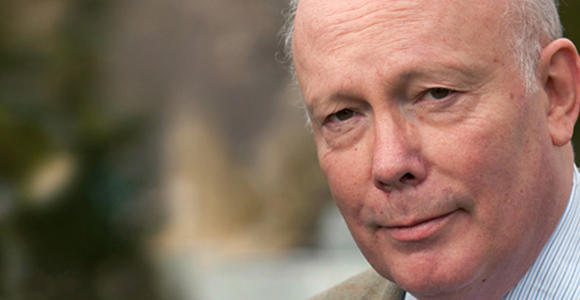 Julian Fellowes is dispelling rumors that Dowton Abbey will fold after season 5 - kind of. Fellowes hinted at a possible cancellation after season 5 when he mentioned that the show "won't go on forever" and that Downton needed to end in order for him to work on his NBC show "The Gilded Age."
But he's trying to set the record straight given that some writers are taking his statement as fact.
"I have no plans to stop writing and while ratings are as high as they are I can't see they wouldn't commission another series; it's just that they won't confirm until the fifth series is televised," Fellowes told the Daily Express.
Fellowes deflected the Downton rumors further by pointing out how many newcomers have joined the cast for season 5.
Richard E. Grant who has a recurring guest role on "Girls" has joined the cast as an art historian named Simon Bricker. Actress Anna Chancellor plays Lady Anstruther and a Russian refugee named Kuragin (Rade Sherbedgia) has been added to the list of characters.
If they had their way, several Hollywood stars would love a role on Downton. Actress Salma Hayek recently revealed she loves the show and would "kill" for a role on it.
George Clooney and Matt Damon also shared that they are Downton fans. Damon says he wouldn't mind a Downton part and hopes Hugh Bonneville puts in a good word for him.
Secondary Content
Bottom Content