Section Branding
Header Content
In Case You Missed it: Watch Downton Abbey Season 4 Episode 4 Here
Primary Content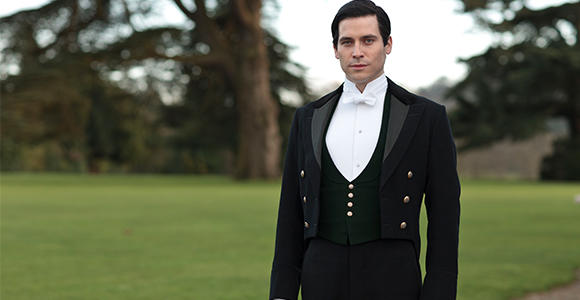 In case you missed episode 4 of Downton Abbey season 4 it can be summed up like this: secrets revealed, relationship restored. That's enough of a spoiler and tease for you right there I believe. Suffice to say, it was a tearjerker but they were tears of joy streaming down for Downton's most beloved couple.
On top of that there's a new lady's maid in town and she seems to be aligned with Thomas. What is Mr. Barrow up to now? Scroll down and watch the episode. If you missed our live chat during the show, you can follow our discussion here and make sure you join us next Sunday for our Downton live chats that typically start at 8:45 p.m.
During the chat, I pointed out that poor Mr. Mosely is turning into the Edith of the show. (Poor man just can't win!) Do you agree? Let us know in the comments below.
Episode 4 Part 1
WYSIWYG: EMBEDDED VIDEO
Episode 4 Part 2
WYSIWYG: EMBEDDED VIDEO
Episode 4 Part 3
WYSIWYG: EMBEDDED VIDEO
Episode 4 Part 4
WYSIWYG: EMBEDDED VIDEO
Secondary Content
Bottom Content