Section Branding
Header Content
VIDEO: Watch the Season Four Premiere of Downton Abbey Online Right Here
Primary Content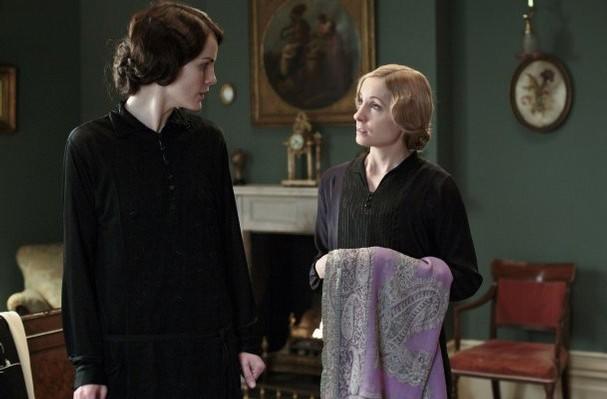 In case you missed the season premiere of Downton Abbey Season four or want to watch it again, I have you covered. For the rest of the season, I will post each episode the day after it airs on this blog by 12 p.m. (Thank you Masterpiece Theatre and PBS for allowing this!)
The video is available for a limited time. It expires on March 9, 2014. But that's ample time to catch up right? Let me know what you think are the most heartwarming moments from this episode and I'll add it to my upcoming blog post on the season premiere.
In addition to that, hear what Jessica Fellowes, Julian Fellowes' niece and the author of the bestselling behind the scenes Downton Abbey books, has to say about the new season in my interview with her. That's right I interviewed her! It's in the January/February edition of our iPad magazine Your GPB that you can download from the iTunes store or get the link right here.
Downton Abbey welcome back!
Hour 1: See How the Family is Coping with Matthew's Death
WYSIWYG: EMBEDDED VIDEO
Hour 2: See How Lady Rose Gets Herself in a Scrape
WYSIWYG: EMBEDDED VIDEO
Secondary Content
Bottom Content