Section Branding
Header Content
Fellowes Opens up About Downton Abbey's First Black Character
Primary Content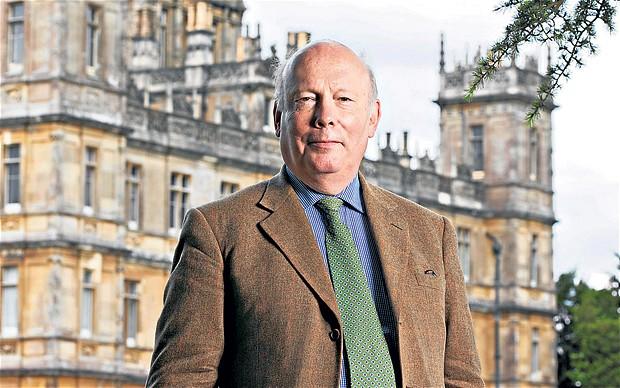 Downton Abbey creator Julian Fellowes is opening up more about why he felt it was time to add the first black character to the cast of the period drama. Fellowes felt that Black Britons needed to see more positive characters on television.
He tells the Sun newspapers, "I think the world has been very unjust to black people. They have had a very rough time. If I was growing up now, I would want to see some winners among that group. I would want to see some positive role models who are getting things done."
Fellowes has made sure that Jack Ross, who was added to the cast as Downton Abbey's first black character, is upbeat and positive. Fellowes points out that Ross is a successful musician and doesn't have a negative side. (The Daily Mail and U.K.'s Telegraph speculate that Ross is based on the real jazz musician Leslie "Hutch" Hutchinson. )
Good attributes were important to Fellowes as he feels black characters are portrayed on television in a negative way.
''It seems wrong to me that all they are given are these endless stories of depression and injustice.'' Fellowes says.
You can read the full interview here.
While television pundits typically complain about the lack of diversity on American television, this season the networks seem to have gotten the memo. Black characters are taking prime roles in new and old series - from a black female cop on the thriller Sleepy Hollow to a charismatic vampire on the CW's The Originals. Television is slowly catching up, Mr. Fellowes.
What do you think of Julian Fellowes assessment of television and the need for more black characters? Chime in here.
Secondary Content
Bottom Content