Section Branding
Header Content
Five Things You Don't Know About Downton Abbey
Primary Content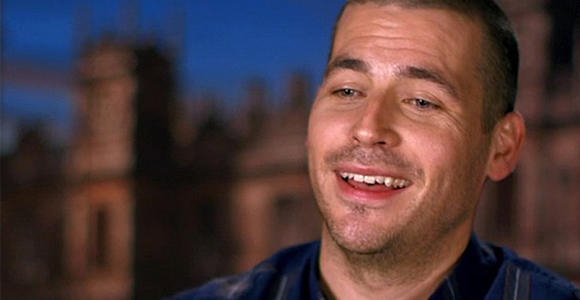 Did you know that Cora, Mary and Edith's rooms are all the same? Or that baby George is named after a producer's family member? Did you realize that Bates is modeled after a blaxpoitation film character? No I didn't either and I consider myself an expert!
In their new video Downton Abbey: Five Things You Didn't Know the cast and crew shared these behind the scenes tidbits and more. Watch the video below.
WYSIWYG: EMBEDDED VIDEO
Here is what the cast and crew shared:
1.) Cora, Edith and Mary's Bedrooms are the Same
Production designer Donal Wood reveals that only one room is used to film Mary, Cora and Edith's bedrooms. The room is redecorated to look different for the various characters. Look carefully he says and you may notice the same window in the scene.
2.) Baby George is Named After a Fellowes Family Member
Writer/Producer Julian Fellowes shares that Matthew and Mary's baby George is named after his niece's son. Fellowes' niece gave birth around the same time he was thinking about the storyline.
"So his birth is commemorated on Downton," reports Fellowes proudly.
3.) Wigs Have Names
There is a lot of wig wearing on Downton. Phyllis Logan who plays Mrs. Hughes says the hairpieces have names. Her first wig was called Elsa. The newer more modern wig is called Elsby.
4.) Daisy Used to be Annie
Sophia McShera used to sing "It's a Hard Knock Life" as Annie. She played the little red haired orphan in a West End production of the musical. This little fact would make her cool in the states. ("Sex and the City" star Sarah Jessica Parker played "Annie" on Broadway as a kid and it gave her some cache.) Not so with McShera. She says that part of her resume is a source of jokes.
5.) Bates is Based on Shaft - Yes That Shaft - Can You Dig it!
He's a complicated man that no one understands but Anna, points out Rob James Collier about the character John Bates. That's why Julian Fellowes based the enigmatic, soulful butler on blaxpoitation film detective "Shaft." Can't you see the resemblance? All Bates has to do is don some leather. (And if you believe this, tony swamp land in Florida awaits you!)
Secondary Content
Bottom Content