Section Branding
Header Content
Downton Abbey Alum Dan Stevens Lands Spot on the CW's "Tomorrow People"
Primary Content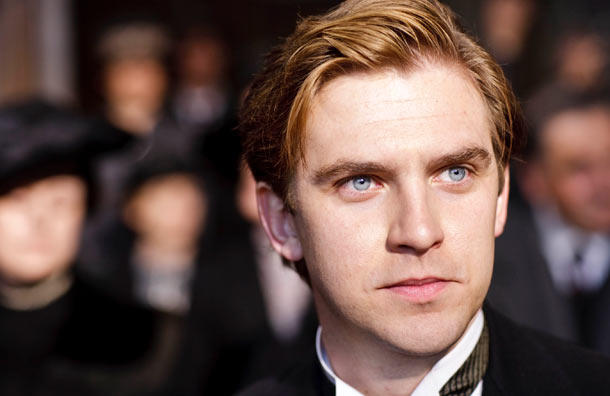 If you're still bummed that you won't be able to see Dan Stevens on the next season of Downton Abbey, here's some small consolation. You'll be able to hear him on the CW show The Tomorrow People. Stevens will voice TIM, the computer on the new science fiction series which debuts October 9.
The Tomorrow People is based on a British kiddie show that originated in the 70's and was resurrected in the 90s. It's about people who have developed super human powers like telekinesis, mental telepathy and the power to move things with their minds. One faction wants to cultivate their abilities while another wants to eradicate them.
The producers tell the Wall Street Journal that they wanted to keep the computer's voice British so that is why they tapped Stevens to join the cast.
"That is one thing about the original that we couldn't change," says executive producer Greg Berlanti said.
Stevens opted to leave Downton Abbey after the third season when his contract expired. He has been involved in several high profile roles since his departure, including the Wiki Leaks movie The Fifth Estate with fellow Masterpiece actor Benedict Cumberbatch and A Walk Among the Tombstones with Liam Neeson. He also released his own film Summer in February.
Stevens is currently filming The Guest.
A "Stevens -less" Downton Abbey premieres later this month in the U.K. and on January 5, 2014 in the United States.
Hm I'm a sci-fi fan too so I plan to check out The Tomorrow People to hear Stevens' voice. What about you?
Secondary Content
Bottom Content