Section Branding
Header Content
Downton Abbey Season 4: It's Lady Edith Time!
Primary Content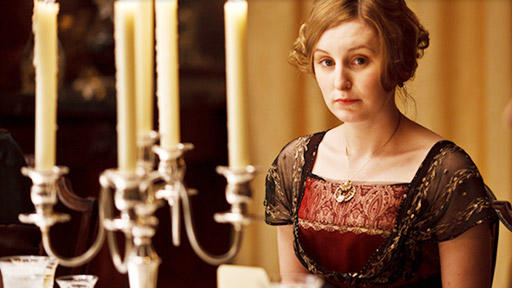 Things may be looking up for Lady Edith in Downton Abbey season 4.
The frumpy middle sister had a tough time last season. She was dumped at the altar by Sir Anthony Strallan. The handsome newspaper editor Michael Gregson who indicated his interest, turned out to be married. It seemed like poor Lady Edith could never catch a break. Until season 4.
Clips of the new season previewed at the Television Critics Association press tour show Edith experiencing a refreshing new life. She heads to London for journalism assignments. She sports a modern glamorous look. She flirts with a relationship with Gregson by going out to dinner with him. (Check out this photo of them from the Downton Abbey calendar!)
"I think what we can say is it is a very different season for Edith this year," Neame told reporters. "Really different stories. Very exciting."
In perhaps a not so subtle move to play that up, actress Laura Carmichael looked very unlike Lady Edith, in a sexy, yet fun black dress with a pleated piano keys skirt. Her hair was swept back with curls framing her face. She was definitely a head turner.
Check out Carmichael and the other actresses of Downton Abbey at the TCA press tour. (Image via instagram.com/pbsofficial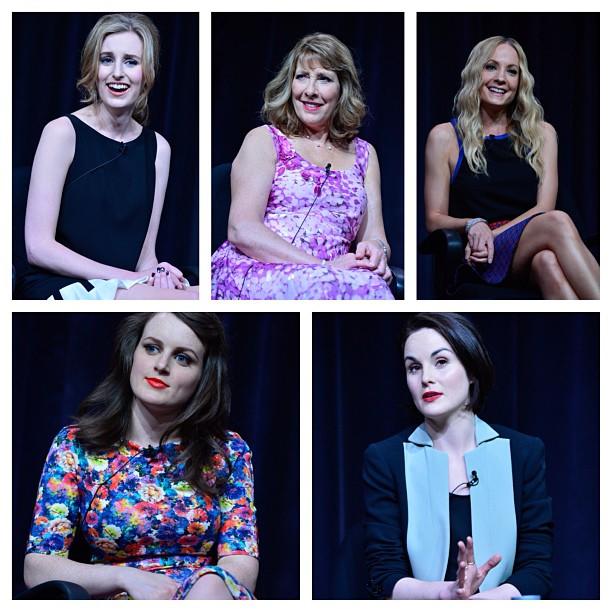 While Edith will be coming out of her shell more, Lady Mary will still be in "cousin Matthew withdrawal," mourning his death. There are indications that she will have more than one suitor including family friend Lord Gillingham, trying to win her hand. But she may spurn them.
In addition to that she will be struggling with being a mother to baby George.
"She looks at him and sees Matthew." comments Michelle Dockery.
Check out more photos from the Television Critics Association press tour. What do you think of Laura Carmichael's look and how the other actresses look out of their Downton style?
Secondary Content
Bottom Content