Section Branding
Header Content
Live Chat with Jeremy Piven - Mr. Selfridge Today at 1 p.m.
Primary Content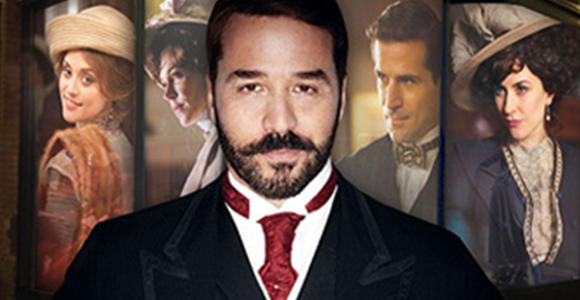 Did you watch the premiere of Mr. Selfridge last night? How did you think Jeremy Piven fared as the flamboyant title character? What about the ensemble cast, the costumes and the location? If you had a question for Jeremy Piven and wished you could ask him, here's your chance!
Today at 1 p.m eastern time, Masterpiece will be hosting a live chat with Jeremy Piven a.k.a Mr. Selfridge and you can join in right here. Scroll down to the chat box, add your name into it and start chatting away. If you're unable to participate at that time, that's fine. Enter your questions in the comments section below and I'll try to get them in for you.
By the way in case you missed it last night or would like to watch it again, here is the first episode for a limited time.
Watch Mr. Selfridge, Episode 1 on PBS. See more from Masterpiece.
Secondary Content
Bottom Content