Section Branding
Header Content
Macon-Bibb County considers blanketing downtown with surveillance cameras
Primary Content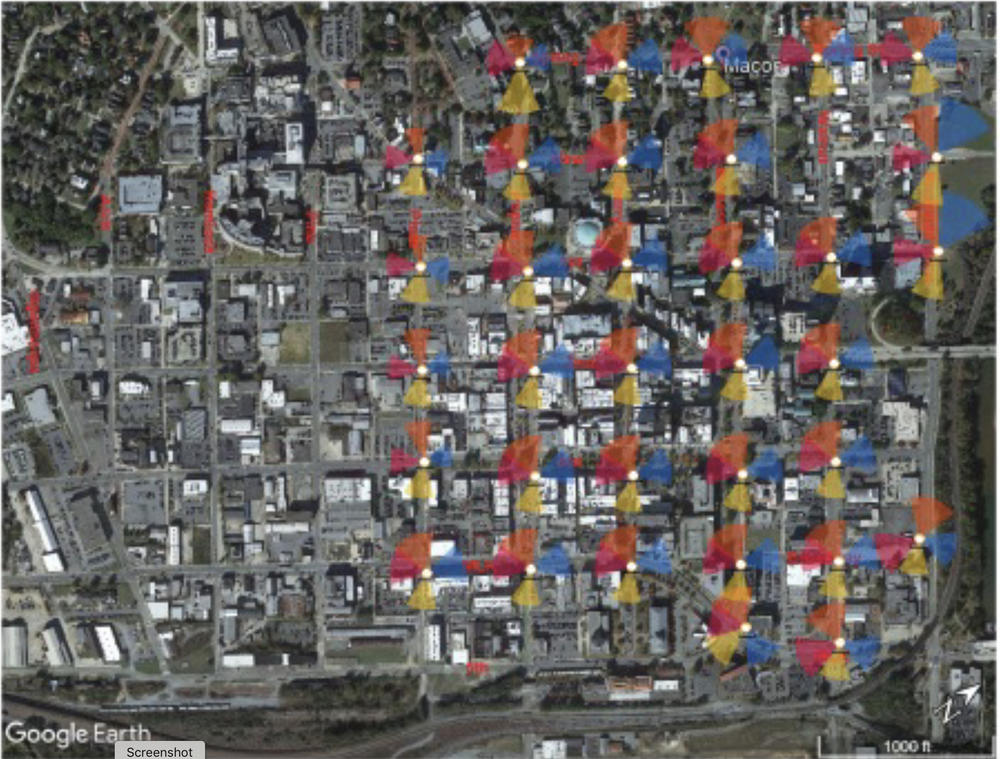 The Macon-Bibb County Commission is a vote away from approving the rollout of an expansive camera surveillance network in the city's downtown core. 
At their last meeting, commission members saw a presentation about the system being spearheaded by Mayor Lester Miller. It would mean an almost $700,000 price tag for the system made by a company called Verkada.
The system would blanket about 60 cloud-connected cameras across downtown, which is in the midst of a real estate boom but was the site of recent late-night shooting. 
Cameras would also be placed in the downtown margins like the Ocmulgee Heritage Trail and Carolyn Crayton Park, where homeless people have begun camping in greater numbers but which also see thousands of visitors every year during the Cherry Blossom Festival. 
"We're looking for places where we have a large accumulation of people," Miller said. "Along the river walk, we've had some challenges there with some aggressive behaviors and things. I want to make sure people understand it's safe and we need to protect that as well."
For some, camera surveillance comes with privacy concerns. Miller played those down. 
"These cameras are not going into residential neighborhoods where people can have some issues of violating their privacy," he said. "There's no reasonable expectation of privacy when you're walking down a public street or if you're in a park or when you're along the river walk."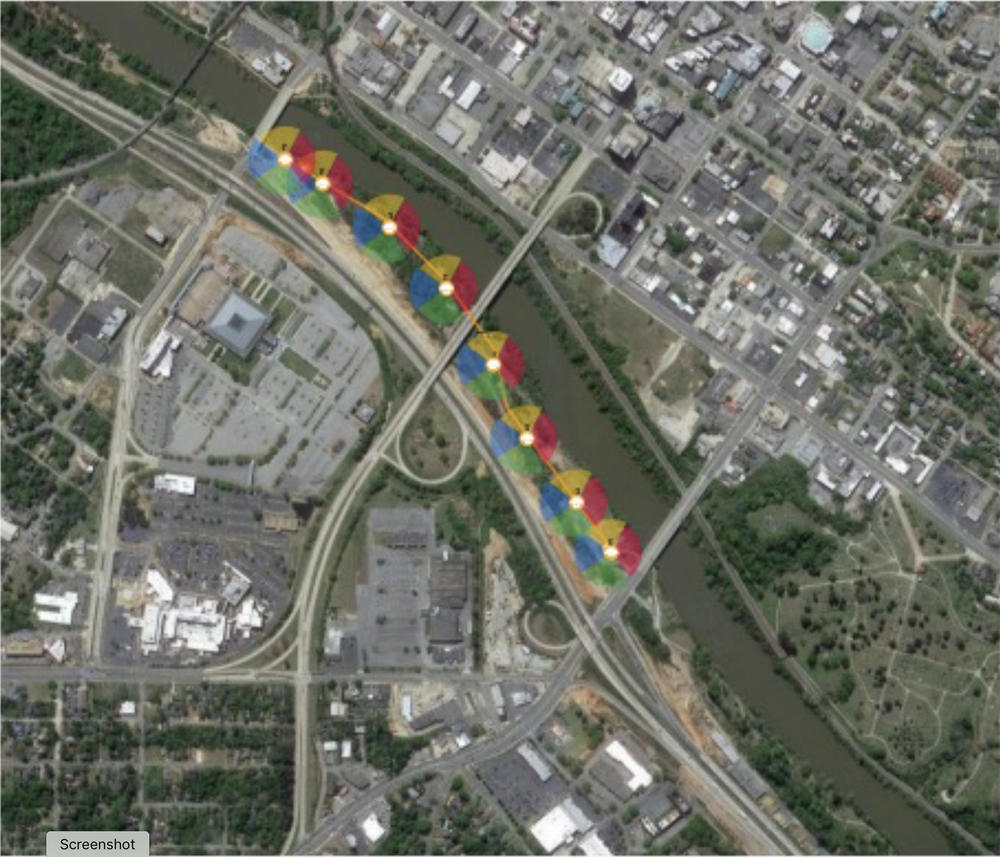 But increasingly downtown Macon is a residential neighborhood. 
In its 2022 annual report, private nonprofit business booster NewTown Macon said downtown Macon had 678 loft apartments which were at 90% capacity with the goal of creating a total of 1,000. They also tout 80% occupancy of storefronts in the downtown core. 
During the presentation to the county commission, member Al Tilman expressed skepticism about the plan.
"There's no one standing before us with the data showing how much these cameras have deterred crime," he said. 
Mike Austin, head of Macon's public housing authority, offered at least some anecdotal evidence for their smaller-scale, already deployed system at Pendleton Homes on Houston Avenue. 
"It's really great for the residents; they feel a lot better about it," Austin told the commission. "And then when something does happen, it allows us to — with the sheriff's help, of course — to track folks down."
The nearly $700,000 cost would essentially lease to the county for 10 years what is promised to be a turnkey system. At the end of 10 years, the county would need a new contract to keep the system running.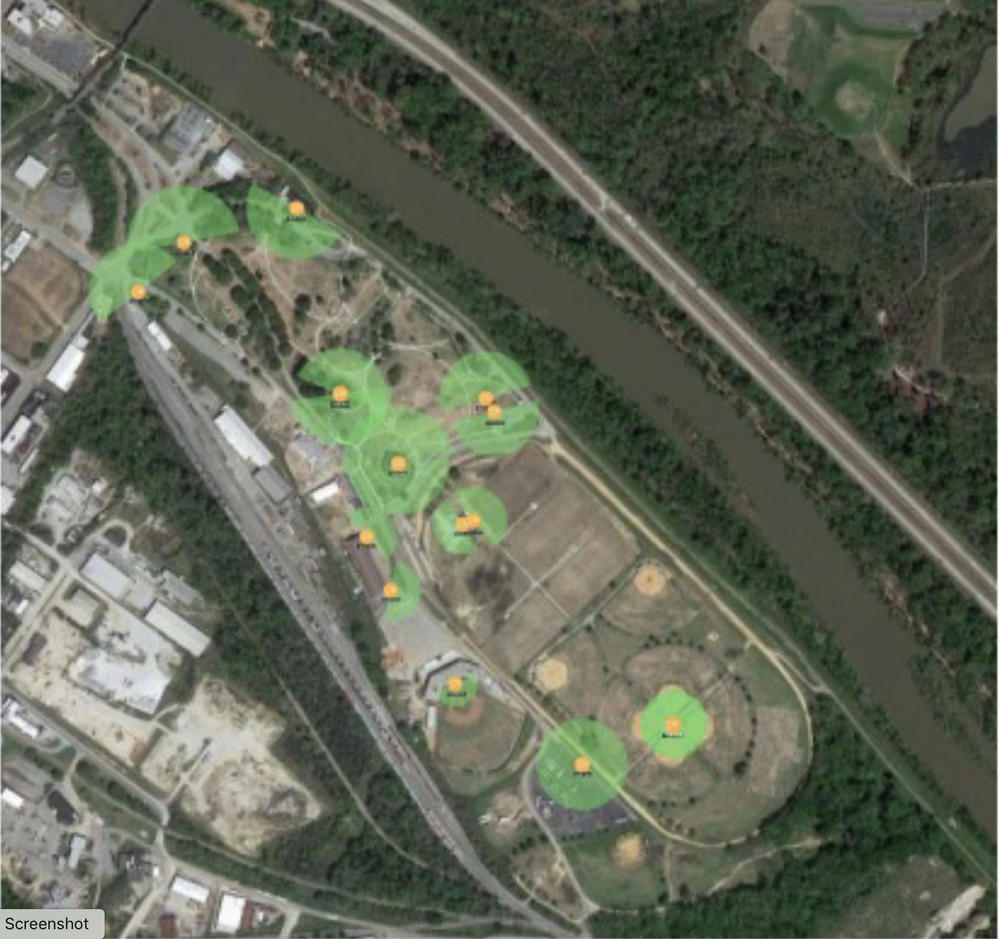 The camera system would not require 24/7 monitoring. Instead, it would create a video record law enforcement could reference after they learned about an event at a particular place and time. For instance, if they knew a fight happened at 2 p.m. on a Saturday on Third Street and Cherry Street, they can go to the 2 p.m. Saturday tape for that spot on the map. 
Early in the presentation, commissioner Valerie Wynn asked a question about the company's "no questions asked" camera replacement policy.
"So if someone destroyed it — I shot it down or something like that — you would replace it?" she asked. 
The answer was that the policy only applies to "acts of God" and damage by gunfire wouldn't count. 
The downtown Macon camera surveillance plan passed out of the Bibb County Commission's committee meeting and is likely to pass during the next regular commission meeting on Tuesday, Feb. 20. 
Secondary Content
Bottom Content