Section Branding
Header Content
Political Rewind: Protests surrounding 'Cop City' turn violent; 50th anniversary of Roe v. Wade
Primary Content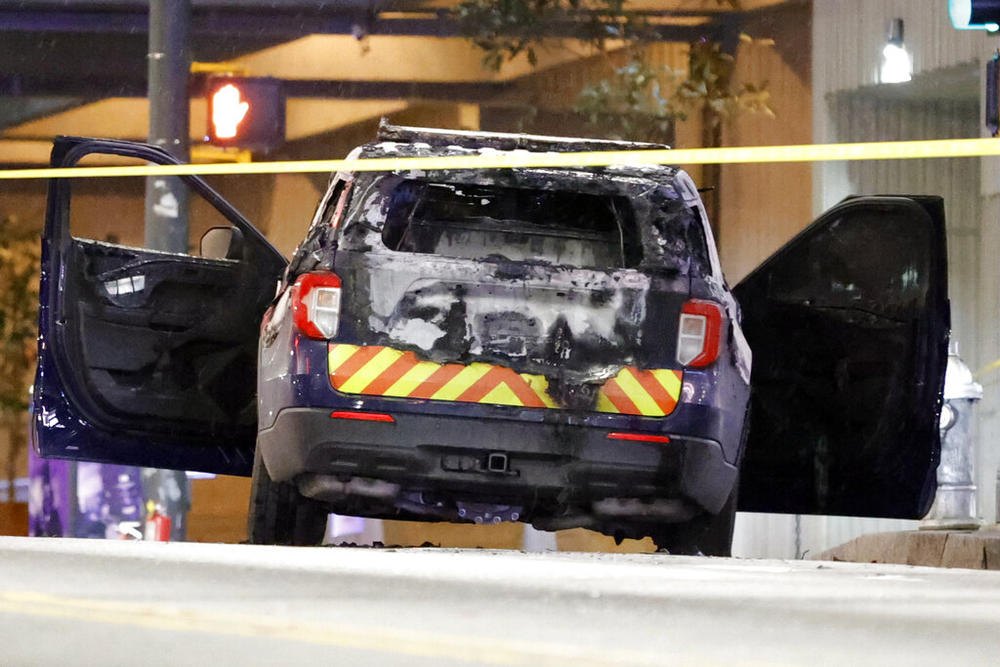 The panel: 
Michael Thurmond, CEO of DeKalb County
Patricia Murphy, political reporter and columnist, @MurphyAJC, The Atlanta Journal-Constitution  
Sam Olens, former Georgia Attorney General
The breakdown:
1.  Protests escalate to violence over the planned Atlanta Police and Fire Training Center. 
Activists came out to demonstrate all weekend after the shooting and killing of a 26-year-old protestor.

A state trooper was also shot and injured last week.

At least six people were arrested Sunday and charged with domestic terrorism and other felony counts.
Atlanta Mayor Andre Dickens, Sens. Warnock and Ossoff, and Gov. Brian Kemp condemned the weekend violence. 
2. This weekend marked the 50th anniversary of Roe v. Wade. 
3. A look back at astronomical spending during the 2022 cycle. 
$650 million for the governor and U.S. Senate races alone.
In 2021, a Georgia law passed by the GOP-led General Assembly and signed by Gov. Brian Kemp allowed unlimited donations for certain campaigns at the state level, too.
Tuesday on Political Rewind: Emory's Fred Smith and the AJC's Tamar Hallerman join the panel. 
Secondary Content
Bottom Content