Section Branding
Header Content
Political Rewind: When will it end? Where Georgia stands with COVID three years into the pandemic
Primary Content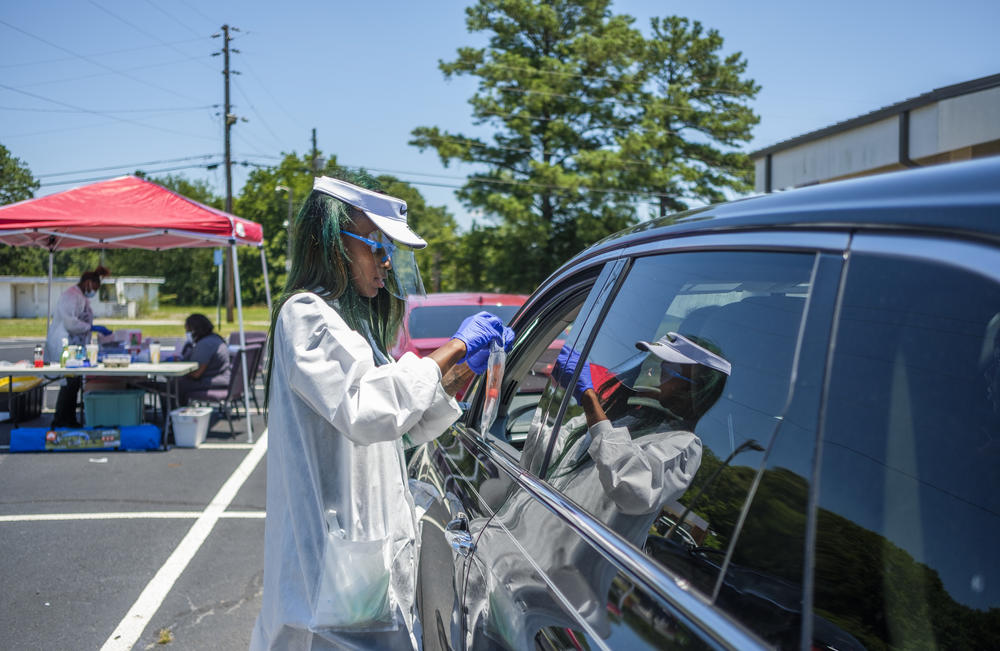 The panel
Professor Amber Schmidtke, @AmberSchmidtke, medical educator and public health microbiologist
Dr. Carlos del Rio, @CarlosdelRio7, executive associate dean, Emory School of Medicine and Grady Health System
Professor Rodney Lyn, Dean of School of Public Health, Georgia State University
The breakdown
1. Who's at risk of getting COVID?
Three years after COVID-19 was first spotted in the United States, people are still contracting the virus, albeit a less severe variant.
Dr. Carlos del Rio says he's mostly seeing Georgians over age 70 in the hospital.
2. Vaccine rollout likely confused the public.
Dr. del Rio linked overeager promises that a vaccine would bring life back to normal to the rise of the delta variant. He also noted people have fallen behind on their boosters, leading to more serious infections.
3. The pandemic worsened health care disparities.
In Georgia, rural communities often struggled with both health care and broadband access.
According to the Centers for Disease Control and Prevention, Black and Hispanic patients were treated with the therapeutic Paxlovid far less frequently than white patients.
Black patients were already underserved before the pandemic. Black women face higher rates of maternal mortality, breast cancer, or other pregnancy-related causes, regardless of economic class.
4. How ready are we for the next pandemic?
Rodney Lyn thinks we might be behind, but some groups are pushing for progress.
Amber Schmidtke says misinformation and disinformation have severely impacted our ability to respond to health crises.
Monday on Political Rewind: The AJC's Patricia Murphy joins the panel.
Secondary Content
Bottom Content