Section Branding
Header Content
Georgia food pantry works to meet high demand for Thanksgiving staples
Hero Image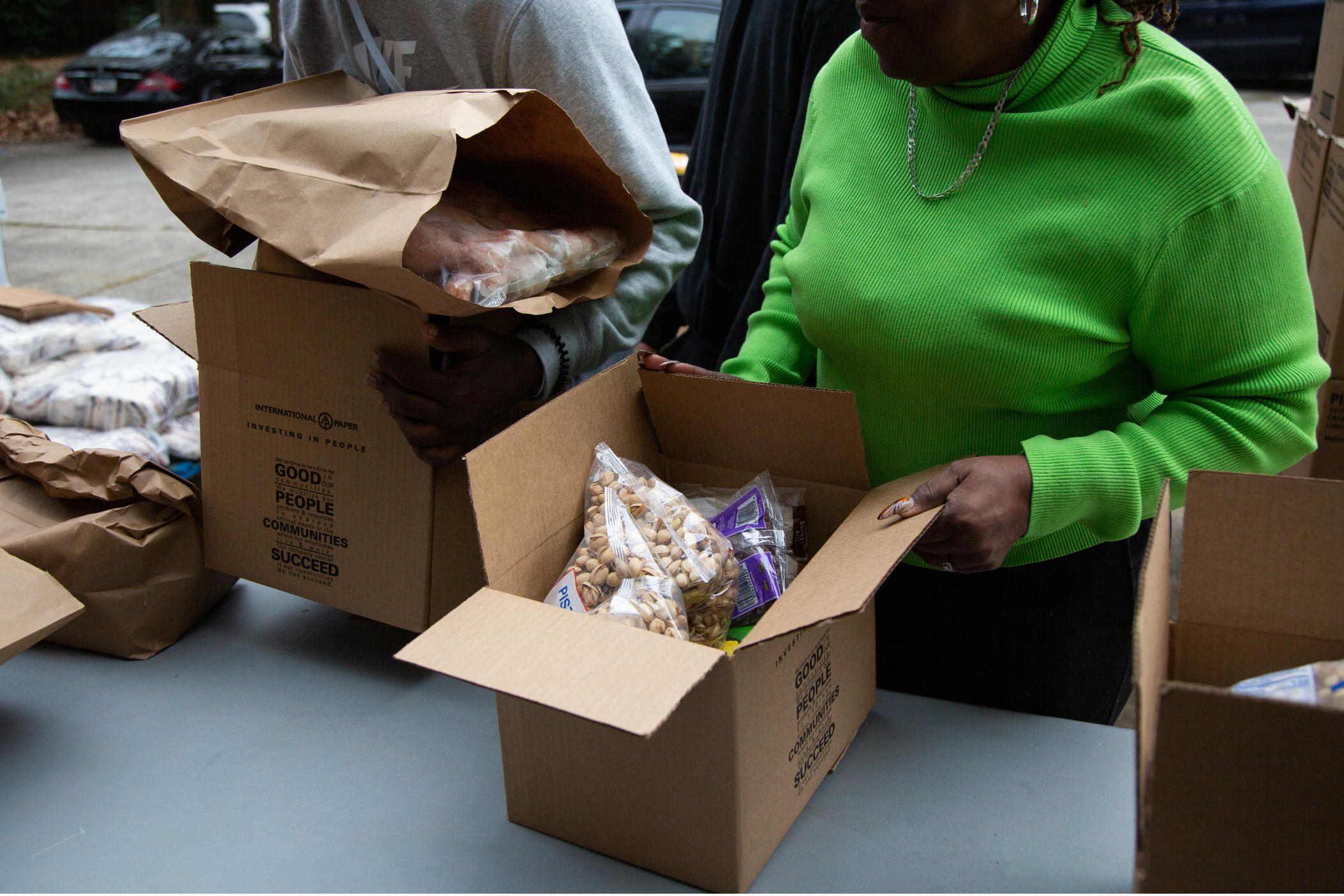 Primary Content
LISTEN: It's the season of giving at food distribution centers across Georgia. But many sites are struggling to keep up with demand. GPB's Sofi Gratas has more from Macon. 
——
The line of cars waiting outside Jericho Road Ministry stretches four blocks. From the cars that pull up, volunteer Timmi Jackson collects registration forms from each person who wants a box of Thanksgiving food. 
Jericho Road Ministry hosts food distributions once a month with donations from the Middle Georgia Community Food Bank. Jackson said there's a line every month, but this year, the Thanksgiving food distribution definitely feels busier. 
"A lot of people are still out of a job and everything," Jackson said. "You have the prices of food that went up. Every little bit helps."
About 96,000 people are considered food insecure in Middle Georgia Community Food Bank's 24-county region. As a member of Feeding America, the food bank receives donations from national food businesses and government agencies. 
But Kathy McCollum, president and CEO of the Middle Georgia Community Food Bank, said there have been "a lot less" of those food donations this year.
However, monetary donations have been strong, McCollum said. 
As food prices rise, food pantries have had to manage substantial demand from low-income families. Back at Jericho Road Ministries, Sharita Wright packed a box filled with food in an assembly line with other volunteers. 
"We have pistachios, we have dates, we have rice, we have potatoes," Wright said. 
There's also canned corn, rutabaga, applesauce, and frozen chicken quarters. Each person who fills out a registration form gets a box of food that includes the meat, fresh produce and dry goods. 
Organizer Harriet Taylor has two words. 
"Very busy," Taylor said. 
Across the country, higher prices for groceries haven't swayed many consumers. But those who can't afford food are seeking items from food pantries, which are experiencing increased demand.
Secondary Content
Bottom Content