Section Branding
Header Content
Even as food prices rise, consumers aren't stopping shopping
Primary Content
LISTEN: Dr. Saloni Firasta Vastani, of Emory's Goizueta Business School, speaks on the rise in food prices.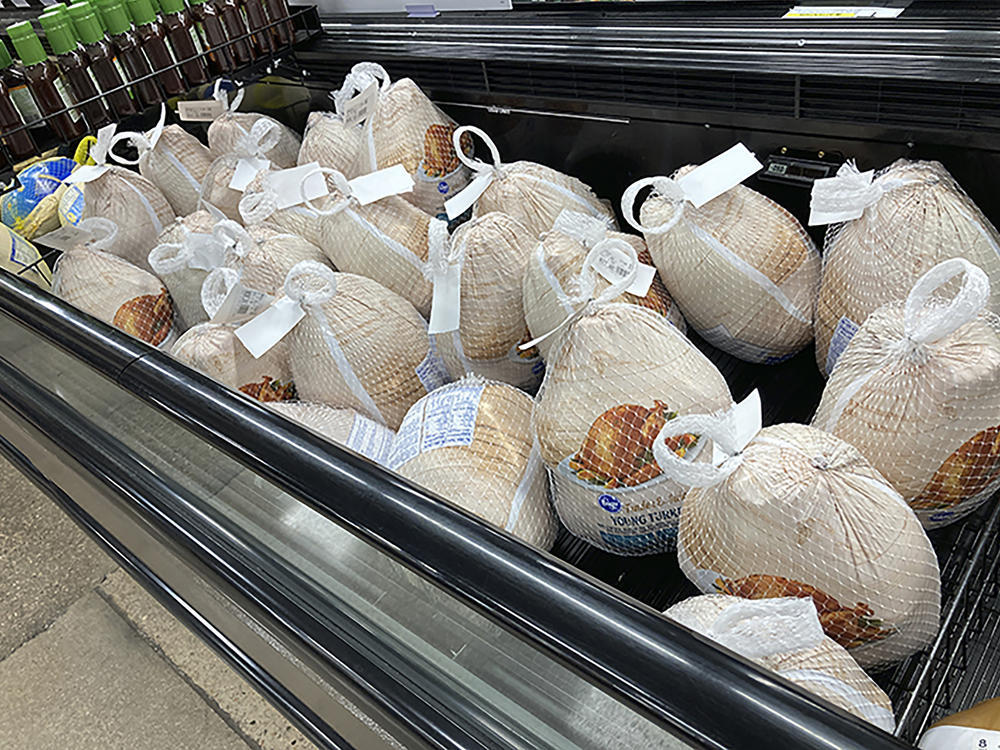 With food prices increasing, a traditional Thanksgiving dinner is going to cost more this year. About 20% more, according to the Farm Bureau.
That's an even higher percentage than food at home prices on average, which have risen 12% since last year, according to the Bureau of Labor and Statistics.
Despite the rise in prices, consumers continue to shop, according to Dr. Saloni Firasta Vastani, a professor at Emory's Goizueta Business School.
"Prices across the board are going up," Vastani said. "So what we call the reference price for consumers is also going up… When you see price changes like that across the board, people continue to buy because everything else is also so expensive."
Other reasons demand is still up include "shrinkflation" — when companies reduce the package size, but not the price — and the "just noticeable difference effect" — when consumers don't notice price changes because they're below a certain range. 
"So, if a box of cereal was $2.79 and now it is $2.99, for instance, a consumer may not even notice the price has changed, which is why they would not change behavior, because they have not seen an objective price difference," Vastani said.
To curb the higher prices as we head into the holiday season, Vastani recommends planning ahead to take advantage of deals and to only purchase what is needed.
Secondary Content
Bottom Content