Section Branding
Header Content
Political Rewind: Senate race could go to runoff; Kemp wins 2nd term; GOP sweeps down-ballot races
Primary Content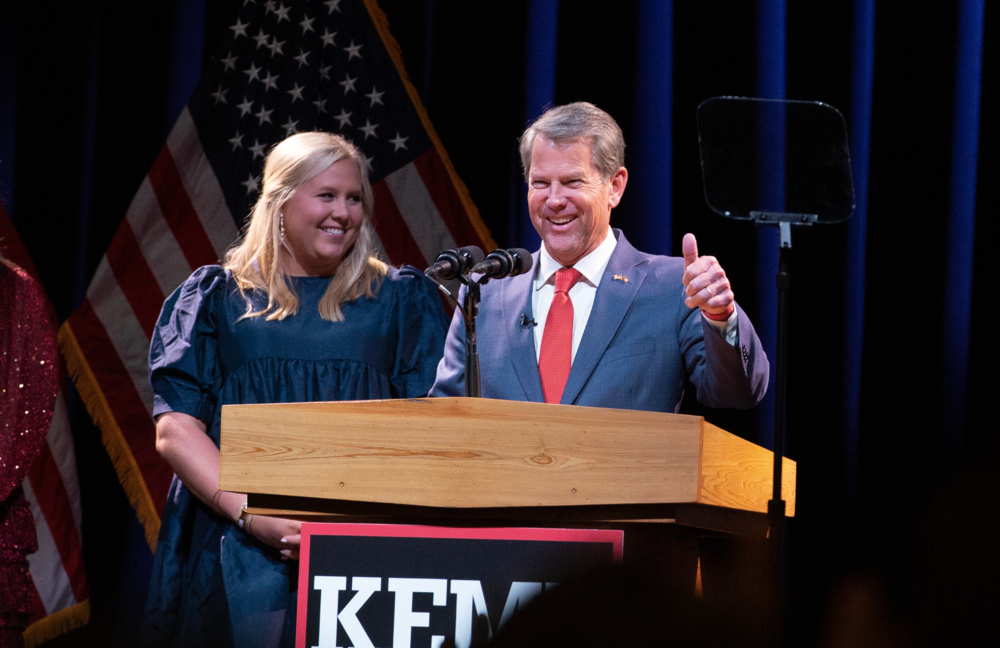 The panel
Greg Bluestein, @bluestein, political reporter, The Atlanta Journal-Constitution
Adrienne Jones, @adriennemjns, professor of political science and director of pre-law, Morehouse College
Amy Steigerwalt, @DrSteigerwalt, professor of political science, Georgia State University
Audrey Haynes, professor of political science, University of Georgia
The breakdown
1. Gov. Brian Kemp has secured a second term.
Stacey Abrams called Kemp to end her campaign, in a change from her 2018 refusal to concede.
The secretary of state's office shows Kemp won by around 300,000 votes.
2. The race for U.S. Senate remains in a near-tie.
With no clear winner, the probability of a runoff remains high.
Herschel Walker received around 200,000 fewer votes thanBrian Kemp did, a potential sign that Walker wasn't as popular with Republicans.
3. All eyes turn to 2024 as the midterms end.
With an event scheduled for next Tuesday, Donald Trump could announce a bid for the presidency in 2024.
Trump put his endorsement behind several Republican candidates nationwide, including Herschel Walker. Their midterm performance could be an indicator of the former president's influence.
4. The 'red wave' doesn't make landfall.
Republicans had polled well and anticipated wins nationwide. Their margins ended up being much thinner than expected.
AP reports neither party has a clear path to control of the Senate, at 48 seats each. Republicans have a path to secure a slim majority in the House, but it's by no means a sure thing.
This afternoon on Political Rewind: Tune in to Political Rewind's 2 p.m. special at gpb.org or on the GPB News Facebook feed.
Secondary Content
Bottom Content