Section Branding
Header Content
Political Rewind: Challenge to state abortion law; Lindsey Graham appeals to SCOTUS; new ad spending
Primary Content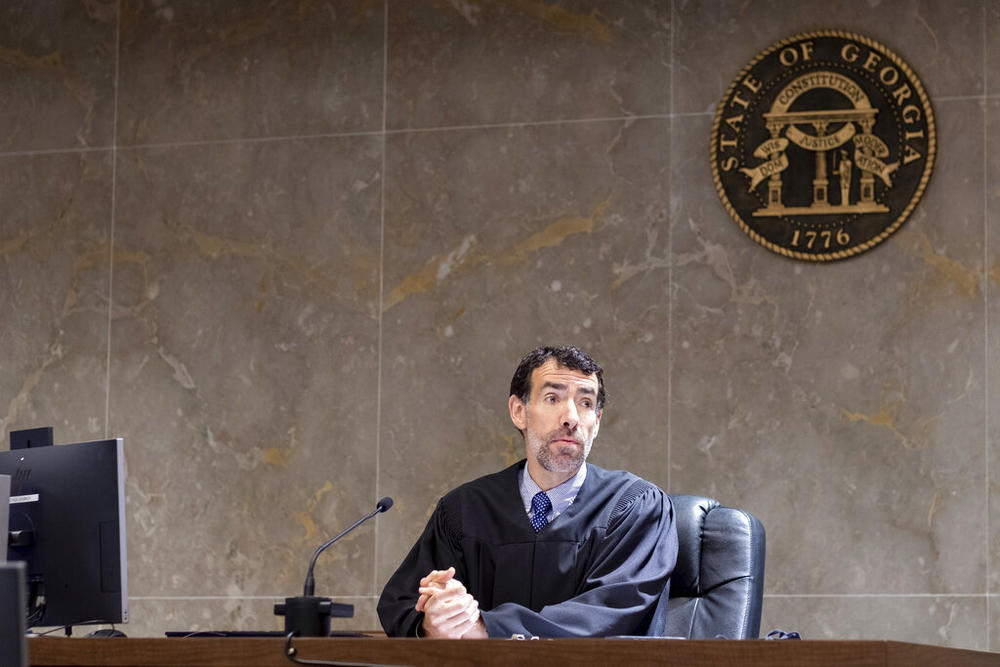 The panel
Charles Bullock, professor of political science, University of Georgia
Patricia Murphy, @MurphyAJC, political reporter and columnist, Atlanta Journal-Constitution
Rick Dent, political ad expert, vice president, Matrix Communications
Tanya Washington, @AskProfW, professor of law, Georgia State University
The breakdown
1. More than 800,000 Georgians have already cast ballots statewide. Can we expect record turnout?
That number includes both early in-person and absentee ballots.
Women make up 54.4% of early voters. Democrats hope to turn out women to support pro-choice candidates following the Dobbs decision.
Georgia's election law has recently allowed for mass challenges to voter registration; it's unclear how challengers may impact turnout and county response.
2. A Fulton County court will hear a suit against Georgia's new abortion law.
The plaintiffs say the state's "heartbeat bill" violates the right to privacy enumerated in the state's constitution. You can learn more about Georgia's right to privacy here.
Abortion has recently polled lower on voters' list of concerns. Most cite inflation as a primary concern.
3. The 11th Circuit Court of Appeals ruled that Sen. Lindsey Graham must testify in Fulton County. He's appealing to the Supreme Court.
Graham maintains a call he made to Secretary of State Brad Raffensperger after the 2020 election was part of his job, so he can't be made to testify on it. Courts have so far ruled otherwise.
4. The races for U.S. Senate and the governor's seat have cost hundreds of millions in ad sales.
Big-ticket races have seen more than $360 million raised for ad sales. News outlets are adding more newscasts to their programming schedules as a result.
Political ad expert Rick Dent says the ads in the race "create different realities" for different voting segments, furthering divides in the electorate.
Tuesday on Political Rewind: The AJC's Tamar Hallerman joins the panel.
Secondary Content
Bottom Content