Section Branding
Header Content
Political Rewind: President Carter's 98th birthday; Ian changes course; Rivian plant updates
Primary Content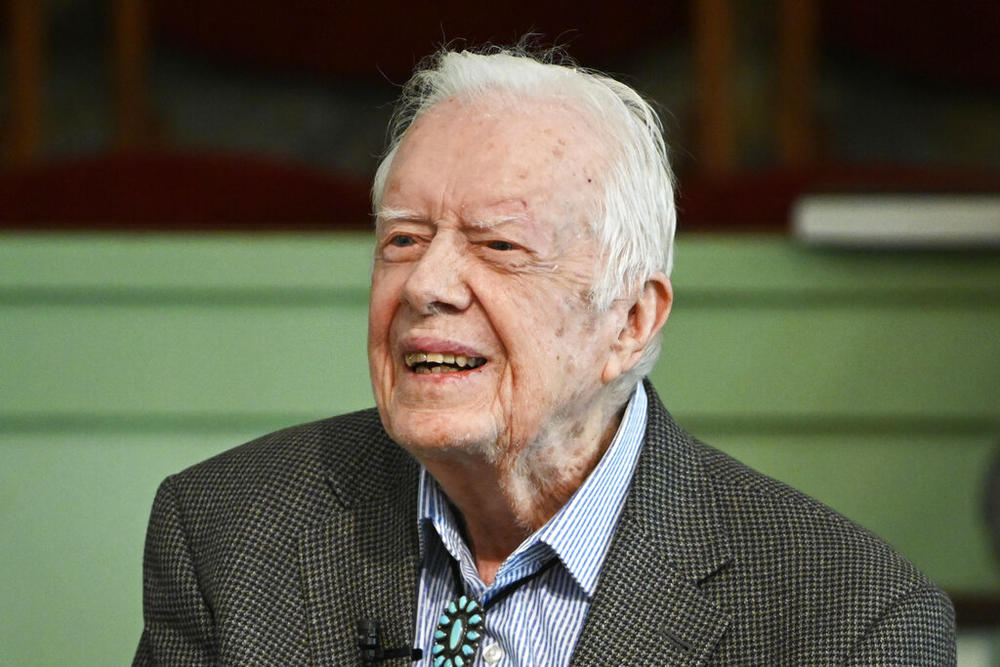 The panel
Jim Galloway, @JimJournalist, former political columnist, The Atlanta Journal-Constitution
Margaret Coker, @mideastmargaret, editor-in-chief, The Current
Matt Brown, @mrbrownsir, democracy reporter, The Washington Post
Karen Owen, @ProfKarenOwen, professor of political science, University of West Georgia
The breakdown
1. Hurricane Ian seems to have nearly missed Georgia. But it brought a pause to partisan politics.
2. The ad war wages on in the Abrams-Kemp contest.
3. A Georgia judge handed down a ruling that might jeopardize the Rivian plant's ability to open.
4. Jimmy Carter celebrates his 98th birthday over the weekend. The Carter Center will also ring in its 40th anniversary.
In 2020, Jimmy and Rosalynn Carter's grandson Josh Carter launched a podcast called Unchanging Principles, which provides insight into his relationship with his grandparents – who still reside in the Plains home they lived in before entering politics. Josh is the oldest son of Jeff and Annette Carter.
Josh Carter spoke with GPB News ahead of Jimmy Carter's birthday to discuss his grandfather's life and legacy.
Monday on Political Rewind: The AJC's Patricia Murphy joins the panel.
Secondary Content
Bottom Content