Section Branding
Header Content
Political Rewind: Rulings rain down on Medicaid, water at polling places, and Sen. Graham's subpoena
Primary Content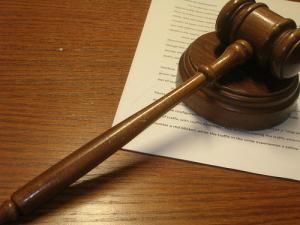 The panel:
Andra Gillespie, @AndraGillespie, professor of political science & director, James Weldon Johnson Institute for the Study of Race and Difference
Leo Smith, @leosmithtweets, Republican consultant & found, Engaged Futures
Patricia Murphy, MurphyAJC, columnist, The Atlanta Journal-Constitution 
The breakdown:
1. Judge clears way for implementation of Georgia's narrow expansion of Medicaid
Georgia is one of a handful of remaining states that have chosen not to expand Medicaid under the Affordable Care Act.

Kemp's partial Medicaid expansion would extend coverage to about 50,000 new people as long as they complete 80 hours of work, job training.

Full expansion would provide insurance coverage to an estimated half a million Georgians.
2. Federal judge declines to strike down Georgia's ban on offering water to voters 
The ban is apart of Senate Bill 202, a vast overhaul of the state's voting laws. 

It prohibits handing out drinks and foods within 25 feet of any voter in line or 150 feet of the polling place.
3. Sen. Lindsey Graham gets a temporary reprieve from an order to testify before a grand jury
The 11th U.S. Circuit Court of Appeals said Sunday it wanted both sides to argue what areas of questioning would be appropriate for a sitting U.S. senator.

This comes after Graham formally appealed last week a judge's order that he testify before the grand jury investigating whether former President Donald Trump and others illegally sought to overturn the election results in Georgia.
4. United States Supreme Court rules on Public Service Commission. 
5. Herschel Walker campaign tries to appeal to women, Jewish voters. 
Walker held an event focusing on women in Kennesaw and Jewish voters in Sandy Springs.
Tuesday on Political Rewind: We hear from mayors across Georgia. East Point Mayor Deana Holiday Ingraham, Athens-Clarke County Mayor Kelly Girtz, and Tifton Mayor Julie Smith join the panel.
Secondary Content
Bottom Content