Section Branding
Header Content
Most of Atlanta's monkeypox cases affect gay, Black men. Many of them are HIV positive as well
Primary Content
Monkeypox continues to spread throughout Georgia. A new report from the Georgia Department of Public Health shows the virus is also disproportionately affecting communities of color. GPB's Ellen Eldridge reports.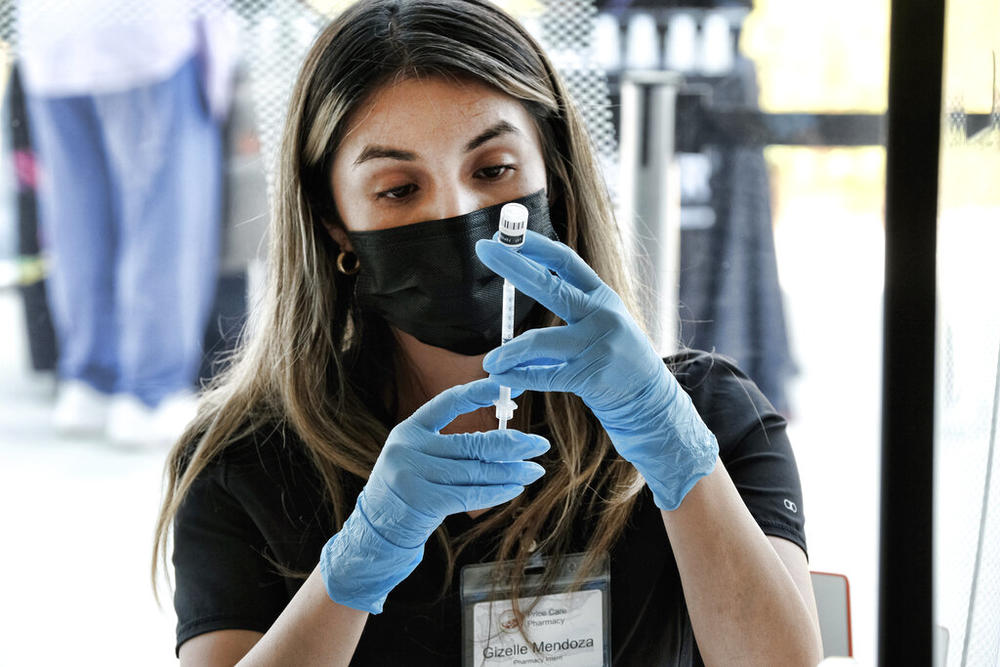 The most recent data from the Georgia Department of Public Health show 82% of monkeypox cases affect Black men who have sex with men. Of these, roughly two-thirds are also infected with HIV.
Atlanta-based HIV researcher Dr. Melanie Thompson said, sadly, she is not surprised at the disparity.
"I wish I could say I was shocked by this; I'm extremely concerned about it," Thompson said. "But the most cynical part of me says it's just another day in Georgia."
She explained that the demographics of people with HIV who present with new HIV diagnoses, 73% are Black and only about 13% are white.
"The disproportionate impact on this community is no surprise, and it's been that way for decades," Thompson said. "But it is not really getting better. And monkeypox, again, raises the veil on the disparities that occur in our health system."
Nationally, cases of monkeypox have surpassed 10,000, according to the latest data from the Centers for Disease Control and Prevention.
RELATED: COVID-19 Pandemic Exposes Racism, Health Inequities In Georgia
People in care for HIV may have better access to testing and treatment through Ryan White clinics in Atlanta, Thompson said. This could contribute to an ascertainment bias.
The health departments have been overloaded by people coming in to get testing, largely because there are not very many providers in the community who are willing to do testing on patients. In addition, supply of the vaccine is in short supply.
Dorian Freeman of the Gwinnett Newton Rockdale Public Health Department said her agency got 200 doses of JYNNEOS in mid-July, and partnered with Positive Impact Health Center to offer the first of two shots July 16 to high-risk Atlantans.
"We sent notifications to some of our patients that we see in our clinics and clients of other community-based organizations and our appointments were filled within several hours," Freeman said.
Full immunization is not reached until about six weeks after the first dose is taken.
Thompson also said she thinks HIV care providers stand out in their willingness to offer monkeypox testing to the community of men who have sex with men.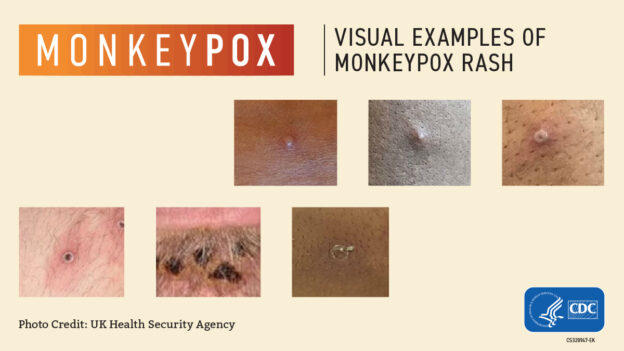 "I know I've had several emails and texts and so on from people who have been turned away by their primary care providers, who will not test them for monkeypox," Thompson said. "But we also have emergency rooms in the city of Atlanta who are refusing to test people for monkeypox."
NPR reported a case where a man who began feeling ill June 13 had trouble getting tested.
He developed a growth inside his rectum, which is a symptom of monkeypox. The CDC said nearly half the nation's monkeypox patients developed a rash in the genital area.
At the hospital, he saw both an ER doctor and an infectious disease specialist, and asked for a monkeypox test.
But the specialist rebuffed his request, saying "a monkeypox test isn't indicated," Harvard University epidemiologist Keletso Makofane told NPR. "Instead, the doctor speculates that the man might have colon cancer.
A few days later, he developed skin lesions — another key sign of monkeypox.
MORE ON MONKEYPOX:
Stigma and discrimination are very high for people in the LGBTQ community, and particularly in rural areas, Thompson said.
The robust population of gay and bisexual men, and transgender and nonbinary people in the city of Atlanta create a cultural scene, she explained, that could lead to widespread monkeypox infection.
"There are bars; there are parties, and many people from all over the state come to the metro Atlanta area to, you know, be entertained and have a good time," Thompson said. "And sometimes sex goes along with that."
Thompson also explained that, in part due to a lack of funding for public health experts and epidemiologists to track county-by-county data, researchers don't get any sense of where and how monkeypox cases are distributed geographically.
"It certainly has been historically said that the vast majority of cases are in the metro Atlanta area, but we really don't have any detail for this report that was just released," Thompson said. "And we need those details. We need county-by-county data. We need demographics within the counties."
Though the disease itself is rarely fatal and clears on its own within a few weeks, Thompson said infection is distressing. And the lesions are often painful, she said.
"Monkeypox doesn't just go away overnight; it takes a long time to heal," she said. "And people remain infectious as long as they have lesions, even scabs."
Patients are contagious until the scabs fall off and they have healthy skin underneath.
TPOXX is a 14-day course of anti-viral medication, taken two or three times a day, that is available to treat severe monkeypox infections, Thompson said, and it is reportedly well tolerated.
But, she specified, public health experts don't have very much data about this treatment. Without having had large clinical trials, TPOXX remains an investigational treatment right now, and only available under what's called an investigational new drug application.
She reiterated that, as with testing of monkeypox, stigma may also prevent providers from offering treatment for the disease.
The state health department continues to prioritize vaccine for people who have been exposed to monkeypox and people who may be more likely to get monkeypox including:
People who have been identified by public health officials as a contact of someone with monkeypox
People who are aware that one of their sexual partners in the past 2 weeks has been diagnosed with monkeypox
People who had multiple sexual partners in the past 2 weeks in an area with known monkeypox
Individuals should contact their local health department for information about appointments, events and vaccine availability.
Secondary Content
Bottom Content