Section Branding
Header Content
Political Rewind: Polls show Georgians worried about direction of country; Split-ticket voting
Primary Content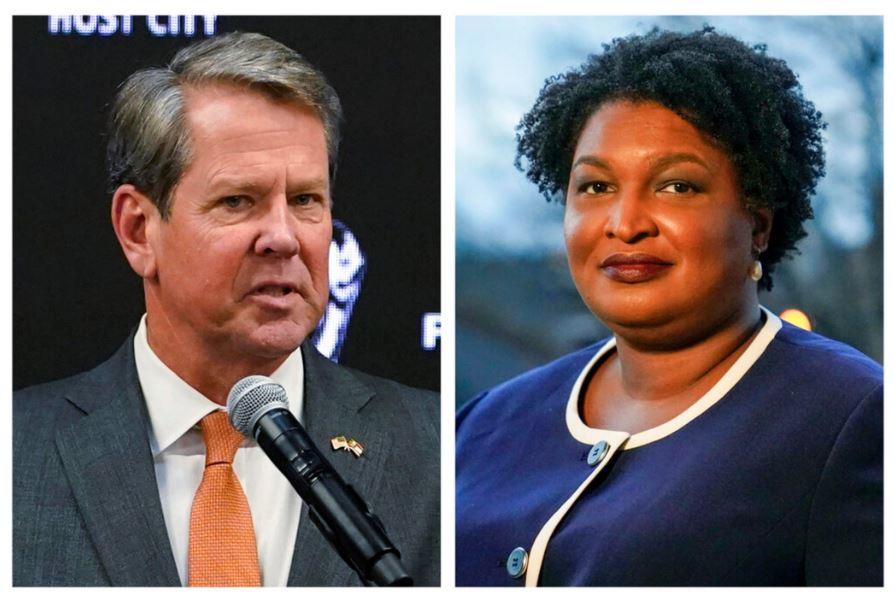 The panel: 
Greg Bluestein, @bluestein, Political reporter, Atlanta Journal-Constitution
Michael Thurmond, DeKalb County CEO
Sam Olens, @samolens, Former Georgia attorney general
The breakdown: 
1. 78% of Georgians think the country isn't on the right track. 
The Atlanta Journal-Constitution released a poll of likely voters. 

The poll of 902 likely voters was conducted between July 14 to July 22 and has a margin of error of 3.3 percentage points. 
It was conducted by UGA's School of Policy and International Affairs.

Only 10% of likely voters say the country is on the right track.
2. Gov. Brian Kemp takes a lead over Stacey Abrams in the race for the governor's mansion. 
Kemp is polling at 48% and Abrams trails behind at 43%.

7% of voters are undecided. 

A smaller amount of those polled backed Libertarian Shane Hazel and Al Bartell, an independent candidate.
3. Sen. Raphael Warnock and Herschel Walker are in a right race.
Warnock has a slight lead against Herschel Walker, but it remains within the margin of error. 
With Kemp and Warnock taking slight leads, it appears as though Georgia voters are pushing to a split ticket with support for both parties.
4. Downballot races also support cross-ticket voting. 
Brad Raffensperger leads Democrat Bee Nguyen 46-32 in the race for secretary of state.

That includes 16% of Democrats who say they'll cross party lines to back him.

In In the lieutenant governor race, Republican Burt Jones edges Democrat Charlie Bailey by 41% to 36%.

 7% back Libertarian Ryan Graham and 16% are undecided. 
5. Challenge on Georgia's abortion law through privacy statue. 
The most recent challenge to Georgia's six-week abortion ban comes less than a week after a federal court of appeals decided Georgia's strict abortion ban would immediately take effect. 
GPB's Riley Bunch reports that the ACLU, a group of Georgia physicians, and other advocates have filed a new lawsuit in Fulton County challenging the state's law. 
Wednesday on Political Rewind: Sign up for the newest edition of our newsletter coming out today.
Secondary Content
Bottom Content