Section Branding
Header Content
Political Rewind: Recap of Jan. 6 committee's first hearing; Rural Georgia needs focus in midterm
Primary Content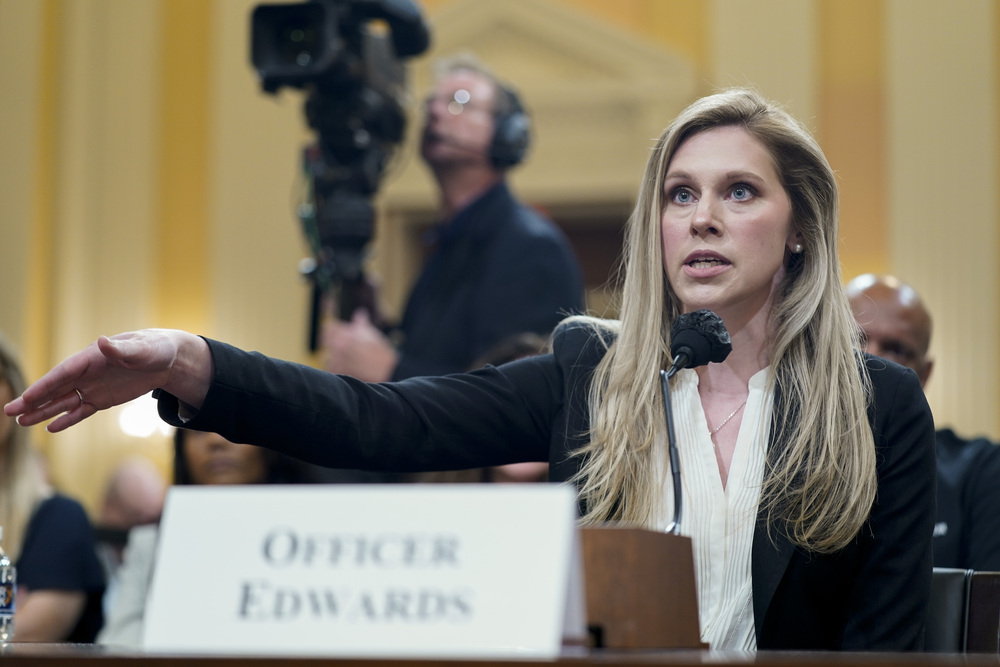 The panel:
Charlie Hayslett — Writer, Trouble in God's Country
Jim Galloway — Former political columnist, The Atlanta Journal-Constitution
Margaret Coker — Editor, The Current
Tia Mitchell — Washington correspondent, The Atlanta Journal-Constitution
The breakdown:
1. The Jan. 6 committee hearings rely on pivotal information from Georgia.
The committee presented testimony from a few key Trump administration officials, including former Attorney General William Barr and Ivanka Trump.

Margaret Coker called it a "national reckoning" for Republicans as Liz Cheney reproached members of her own party, saying "There will come a day when Donald Trump is gone, but your dishonor will remain."

The state of Georgia remains central to the committee's narrative.

'It was carnage': Capitol Police officer Caroline Edwards, a Georgia native, gave testimony regarding her injuries suffered as she defended the Capitol building.
Georgia Secretary of State Brad Raffensperger is expected to appear in the committee's fifth hearing in regards to former President Trump's statewide actions in the days after the election.
David Shafer, the Chairman of the Georgia Republican Party, sent a slate of false electors to Washington, citing pending lawsuits in the state.
2. How will gubernatorial candidates address issues facing rural Georgians?
Stacey Abrams recently gave the Kemp campaign ammunition after she called Georgia "the worst state to live in" in reference to socioeconomic issues facing its poorest residents. 

In his blog Trouble in God's Country, Charlie Hayslett said he hopes this media gaffe will center rural Georgians' plight in the upcoming gubernatorial election. 
According to Hayslett, Georgia's 105 rural counties have an average per capita income of $39,027, which is 65.6% of the national average.

Gov. Brian Kemp has a firm grasp on rural Georgia as he won 71% of the vote in 2018. 
3. Federal gun legislation is doomed in the Senate and Georgia Democrats are similarly stymied by Gov. Kemp.
U.S. Rep. Lucy McBath of Georgia sponsored a 'red flag' gun law that allows for someone's right to own a firearm to be temporarily suspended if a court deems them a danger to themselves or someone else. 

The bill would need Republican support to pass the Senate, which is unlikely. However, Senate negotiators hope to draft a proposal which would include a 'red flag' law and secure storage requirements. 

In Georgia, state Democratic lawmakers are pushing Kemp to call a special session to address gun safety, but that seems unlikely.
Monday on Political Rewind:
The AJC's Patricia Murphy joins our panel.
Secondary Content
Bottom Content