Section Branding
Header Content
Political Rewind: Ga. company made gun used in TX shooting; Role of Lt. Gov.; Money in Senate race
Primary Content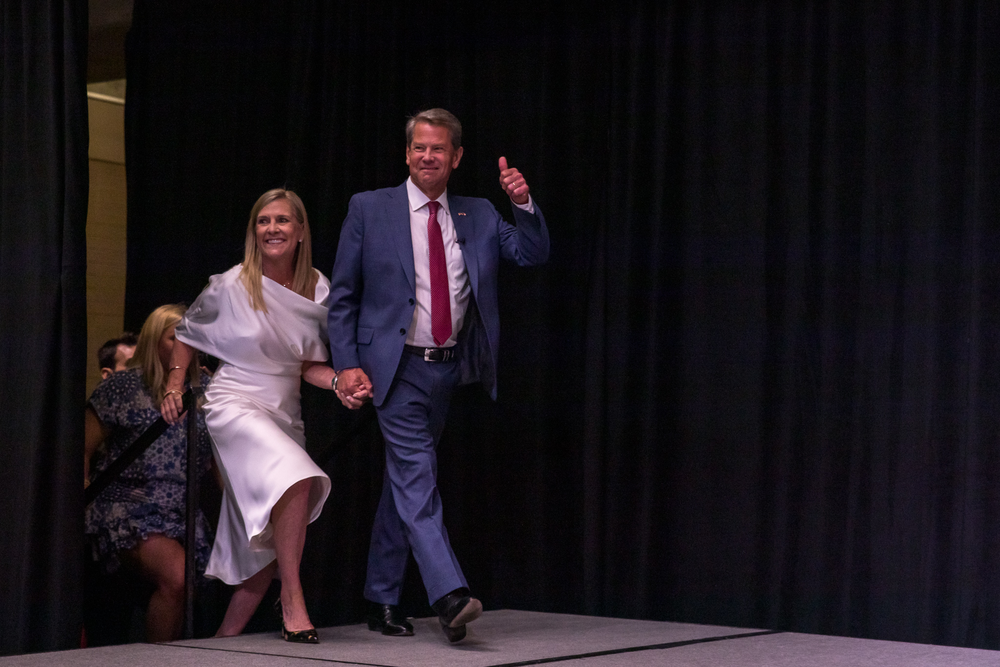 The panel:
Kevin Riley – Editor, The Atlanta Journal-Constitution
Rep. David Wilkerson – Democratic State Representative and Minority Whip
Leo Smith – CEO and Founder, Engaged Futures
Emma Hurt – Politics Reporter, Axios Atlanta 
The breakdown:
1. Implications of Kemp's victory for his rematch against Stacy Abrams 
Kemp won by a much larger margin than predicted against David Perdue.
Perdue stated that he will campaign for Kemp to keep Abrams out of office.
2. In the wake of the Uvalde, Texas massacre, experts wonder if gun safety policy will motivate voters. 
AJC polling shows most Georgians did not support permit-less carry, but it passed anyway.
U.S. Sen. Chuck Schumer said that Democrats are unlikely to push through gun control legislation because of a lack of Republican support.
The gun used in the massacre was manufactured in Georgia by Daniel Defense.
3. Burt Jones claims Lieutenant Governor victory, but Butch Miller said the margin is too thin for him to concede. 
State Sen. Burt Jones would be the only Trump-endorsed candidate to win a statewide office primary if he wins outright.

He has a lead less than one percent over the 50 percent minimum to avoid a runoff, but not all ballots have been counted.

His opponent, State Sen. Butch Miller pointed out that Jones denied the results of the 2020 election.
The Lieutenant Governor presides over the Georgia State Senate, but the senate can take power from the Lieutenant Governor.

The Lieutenant Governor also assign bills to committees. Lt. Gov. Geoff Duncan influenced several bills, like the Buckhead cityhood bill, by assigning them to a committee where they are unlikely to pass.
4. The U.S. Senate race heats up as money pours in from donors.
Experts wonder if GOP candidate Herschel Walker will be able to answer questions on policy in the way U.S. Sen. Raphael Warnock can.
Georgia could be in the position once again to decide majority control of the U.S. Senate. 
Tomorrow on Political Rewind: We'll have public health expert Dr. Mark Rosenberg on the show to talk gun safety. 
Secondary Content
Bottom Content